 Processing....
We've made it easy for you to find a wellbeing specialist
you can trust
search
Search for a specialist as per your preferences in just a few minutes.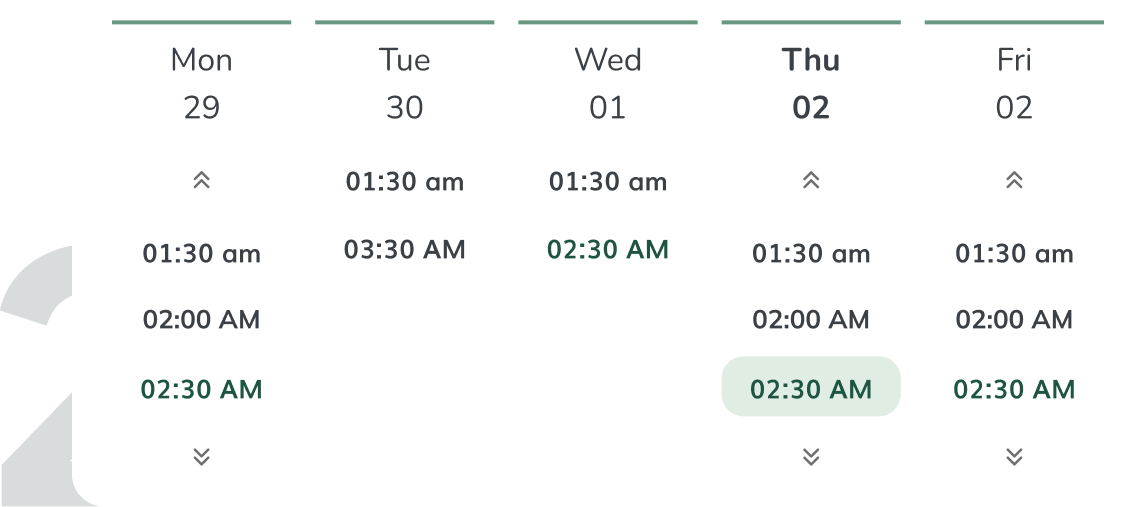 Schedule
Find the most suitable time for you, and we'll help you schedule it in.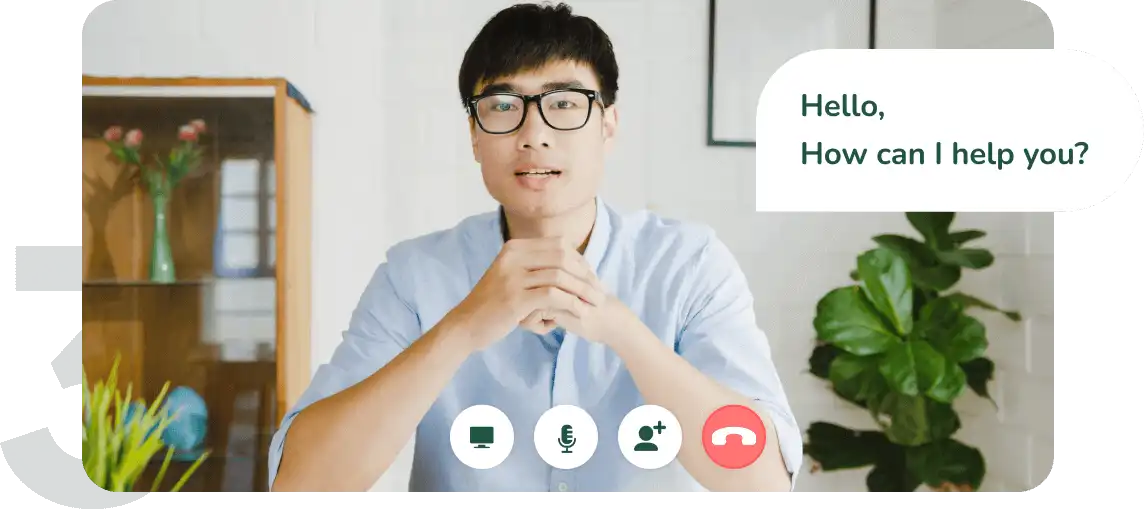 speak
Start your journey to a healthier, stronger & fitter you!
Clients feel
safe, supported & heard

with our Specialists
It was so easy to connect with my practitioner, someone who speaks my language, understands where I am from, and I can afford.
Rebecca Grey
I found comfort in knowing I am safe, and my information & calls with my practitioner are confidential. I shared, learned and healed.
Rebecca Grey
The Chearful wellbeing resources helped me learn about my own Mental Health and gave me strength through knowledge & awareness.
Client
I was so worried about whether I would find the right support, but Chearful made it easy, quick and all I had to focus on was getting better.
Dominic Ray
Being able to suggest the readings and wellbeing resources, confident that the information is based on research is a relief.
Practitioner
I saved time and was able to give more time to my client, using the tools online. It was wonderful to focus on my client and not worry about the admin.
Practitioner
Having the Intake form done before the first session was so useful and made that first client meeting so much more useful.
Practitioner
The video conferencing tool is on the platform, so I didn't need to worry about confidentiality.
User
Our Specialists are Internationally
Qualified & Registered
Marriage Counseling in Abu Dhabi: Strengthening Bonds with Chearful
Marriage is a sacred bond that often faces its share of trials and tribulations. In Abu Dhabi, recent research has shed light on a concerning statistic: a staggering 62% of Abu Dhabi Emirati couples face divorce within the first four years of marriage. aimed at reducing divorce rates by promoting the importance of seeking professional help during the early stages of marital conflict. At Chearful, we understand the profound impact that marriage problems can have on individuals and families, and we are here to provide the support and guidance needed to strengthen these bonds.
Understanding the Problem:
Marriage problems can arise from a variety of issues, such as poor communication, unresolved conflicts, and a lack of quality time spent together. These challenges can escalate over time and may even lead to marital breakdowns. It is crucial to address these issues proactively to prevent further damage to the relationship.
How Chearful Can Help:
Marriage counseling is a valuable resource for couples facing difficulties in their relationship. At Chearful, we offer expert marriage counseling in Abu Dhabi to help couples navigate the complexities of their relationships. Our experienced marriage counselors near you are dedicated to providing a safe and supportive environment for couples to work through their problems.
At Chearful Counselling, we paint the canvas of your emotions with vibrant hues of hope and empathy, guiding you through life's challenges with a chearful heart and a listening ear. Explore our best experienced marriage practitioners and book your appointment now.
Our team of licensed and certified marriage counselors and psychologists near you from Chearful is composed of professionals with extensive experience in marriage counseling. They understand that every couple is unique and faces distinct challenges, and they tailor their approach to meet the specific needs of each individual case. With their guidance, couples can learn effective communication and conflict resolution skills, rebuild trust, and reignite the spark in their relationship.
Frequently Asked Questions (FAQ):
If you're facing marriage problems, consulting is a wise choice. They are professionals trained to help couples navigate the challenges associated with marital conflicts.
Our marriage counselors at Chearful are licensed and certified professionals with extensive experience in marriage counseling. They provide a safe and supportive environment for couples seeking help.
Our marriage practitioners near you offer a range of services, including individual therapy, couples counseling, and online counseling for marriage . They use evidence-based approaches to help couples resolve their issues.
Marriage counselors at Chearful help by providing a safe space to address your marital problems, teaching effective communication and conflict resolution strategies, and guiding you toward a healthier relationship.
If you're experiencing persistent conflicts, communication breakdowns, or a lack of intimacy in your marriage, it's a strong indicator that you should seek help from a marriage counselor with us.
Yes, our practitioners have experience in dealing with various types of marriage problems, ensuring that you receive tailored care that addresses your specific needs.
Yes, your privacy is of utmost importance to us. Your sessions with our marriage counselors are confidential, and your information is protected.
Yes, online therapy for marriage problems has proven to be effective in helping couples resolve their issues and strengthen their relationship. Our online counseling services offer the same level of care and support as in-person sessions.
Absolutely, all our marriage counselors are licensed and certified professionals, ensuring that you receive the highest quality care.
In a typical session, you can expect a safe and non-judgmental environment. Your marriage counselor will help you explore your marital issues, provide practical strategies, and guide you on your journey to a healthier, happier relationship.
Marriage is a journey that requires effort and commitment from both partners. When faced with challenges, seeking professional help can be a crucial step towards rebuilding and strengthening your bond. Chearful's marriage counseling services in Abu Dhabi are here to support you on this journey. Don't let conflicts define your marriage; take the first step towards a happier and healthier relationship with Chearful.