 Processing....
We've made it easy for you to find a wellbeing specialist
you can trust
search
Search for a specialist as per your preferences in just a few minutes.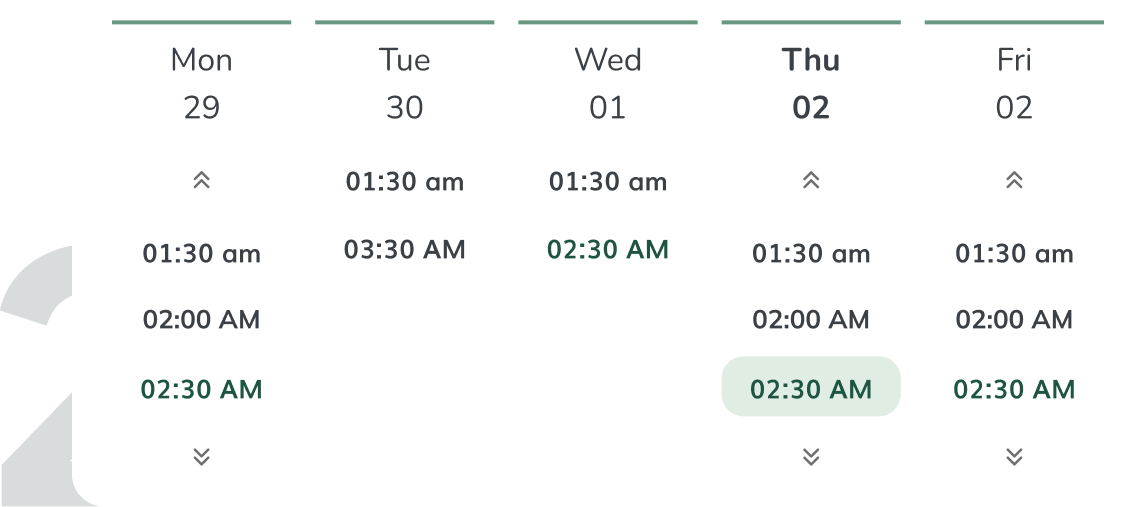 Schedule
Find the most suitable time for you, and we'll help you schedule it in.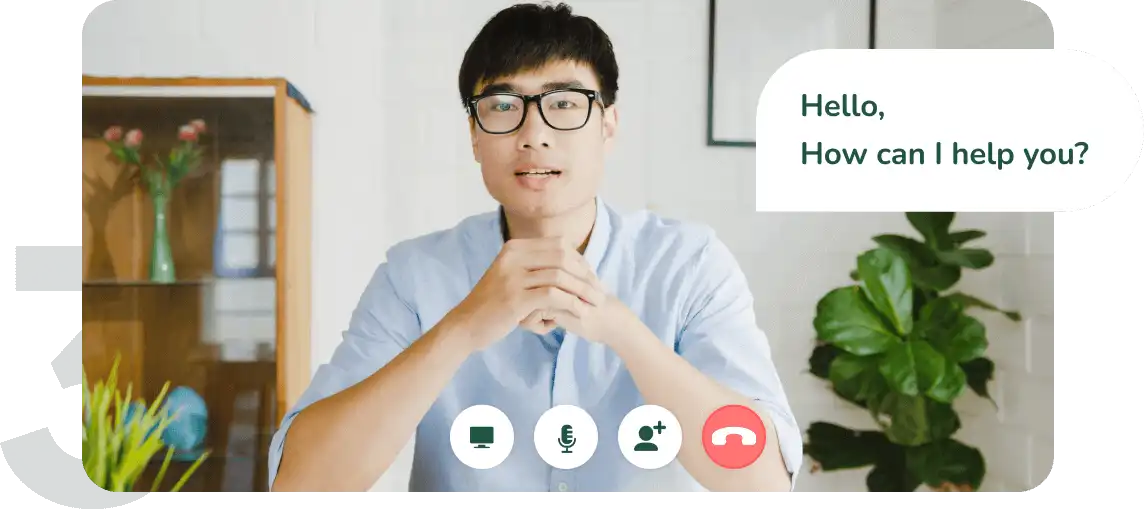 speak
Start your journey to a healthier, stronger & fitter you!
Clients feel
safe, supported & heard

with our Specialists
It was so easy to connect with my practitioner, someone who speaks my language, understands where I am from, and I can afford.
Rebecca Grey
I found comfort in knowing I am safe, and my information & calls with my practitioner are confidential. I shared, learned and healed.
Rebecca Grey
The Chearful wellbeing resources helped me learn about my own Mental Health and gave me strength through knowledge & awareness.
Client
I was so worried about whether I would find the right support, but Chearful made it easy, quick and all I had to focus on was getting better.
Dominic Ray
Being able to suggest the readings and wellbeing resources, confident that the information is based on research is a relief.
Practitioner
I saved time and was able to give more time to my client, using the tools online. It was wonderful to focus on my client and not worry about the admin.
Practitioner
Having the Intake form done before the first session was so useful and made that first client meeting so much more useful.
Practitioner
The video conferencing tool is on the platform, so I didn't need to worry about confidentiality.
User
Our Specialists are Internationally
Qualified & Registered
Marriage Counseling in Doha
Are you facing challenges in your marriage? Do you feel that the once-strong bond between you and your partner is strained? You're not alone. In Doha, as in many other places, marriages can encounter rough patches due to various reasons. However, there's hope and help available through marriage counseling.
Marriage disputes can arise from a variety of factors, including differences in temperament, personality clashes, financial stress, cultural disparities, and ethical disagreements. These issues can lead to emotional turmoil, strained communication, and a sense of disconnection between spouses. When left unaddressed, these disputes can escalate, potentially leading to separation or divorce.
In Doha, like in many parts of the world, the rate of divorce has been on the rise. Official statistics reveal a significant increase in divorce cases, with a substantial percentage occurring within the first year of marriage. While divorce can be the right choice in some situations, many couples can benefit from professional guidance to navigate their challenges and potentially save their marriages.
If you're in Doha and searching for marriage counseling near me, look no further than Chearful. Our expert marriage counselors in Doha provide top-notch services to couples facing relationship challenges. Whether you're seeking the best marriage counselors, online counseling for marriage, or marriage psychologists near you, Chearful has you covered. We offer confidential sessions to help you improve communication, resolve conflicts, and rebuild trust. Don't let marriage problems persist; schedule an appointment today and take the first step toward a healthier, happier relationship.
Marriage counseling provides a safe and supportive environment for couples to explore their issues, communicate more effectively, and work toward resolution. Highly trained and experienced marriage counselors offer valuable insights and strategies to help couples:
Improve Communication:

Resolve Conflicts:

Rebuild Trust:

Enhance Intimacy:
Recent research in Doha has shed light on the importance of marriage counseling in addressing the rising divorce rates. This research emphasises the need for educational programs that prepare couples for potential marriage challenges. These programs would focus on teaching adolescents and youth about the complexities of married life and strategies for maintaining a healthy marriage.
One of the inspiring success stories mentioned in the study is from Malaysia, where similar marriage counseling initiatives led to a decline in divorce rates. This suggests that with the right support and guidance, couples in Doha can overcome their challenges and build stronger, more fulfilling marriages.
At Chearful, we understand the unique dynamics of relationships in Doha. Our team of experienced marriage counselors is dedicated to helping couples navigate their challenges and build lasting, loving partnerships. Whether you're facing communication issues, trust issues, or any other marriage-related problem, our counselors are here to assist you.
Explore our best experienced marriage practitioners and book your appointment now.
Frequently Asked Questions (FAQ):
If you're experiencing marriage problems, consider consulting a marriage counselor near you in Doha who specialises in relationship issues.
Marriage counselors at Chearful are trained professionals with expertise in helping couples address and resolve marital conflicts.
Our Marriage counselors offer a range of services, including couples therapy, conflict resolution, communication improvement, and trust-building exercises.
Marriage counselors can help you by providing guidance, support, and strategies to improve your relationship and resolve conflicts.
If you're facing persistent issues in your marriage that you're unable to resolve on your own, it may be a good time to seek professional help with our marriage psychologist.
Yes, the practitioners at Chearful have extensive experience in addressing a wide range of marriage problems and conflicts.
Scheduling an appointment with a marriage counselor at Chearful is easy. Simply contact our office, and our friendly staff will assist you in setting up a convenient appointment.
Yes, your privacy is a top priority. Information shared with our counselors is kept strictly confidential.
Yes, online therapy can be highly effective for marriage problems, offering convenience and flexibility for couples seeking help.
Yes, our marriage counselors are licensed and certified professionals with the expertise to provide quality counseling services.
In a typical session, you can expect a safe and non-judgmental space to discuss your concerns, explore solutions, and work on strengthening your marriage.
Marriage counseling can be a transformative journey toward healing and strengthening your relationship. If you're facing challenges in your marriage, consider reaching out to Chearful for professional guidance and support. Together, we can help you build a happier and more fulfilling marriage in Doha.