 Processing....
We've made it easy for you to find a wellbeing specialist
you can trust
search
Search for a specialist as per your preferences in just a few minutes.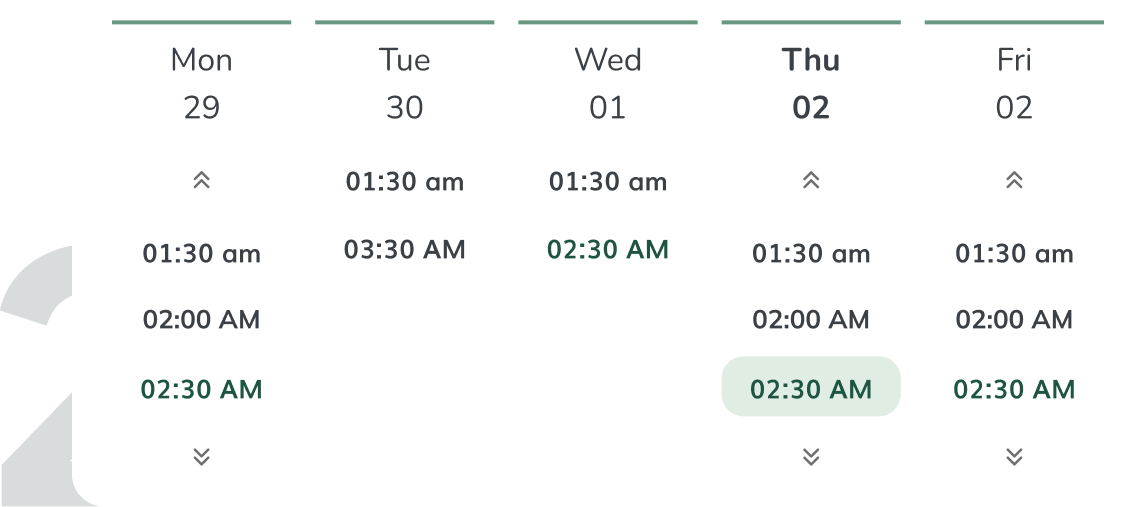 Schedule
Find the most suitable time for you, and we'll help you schedule it in.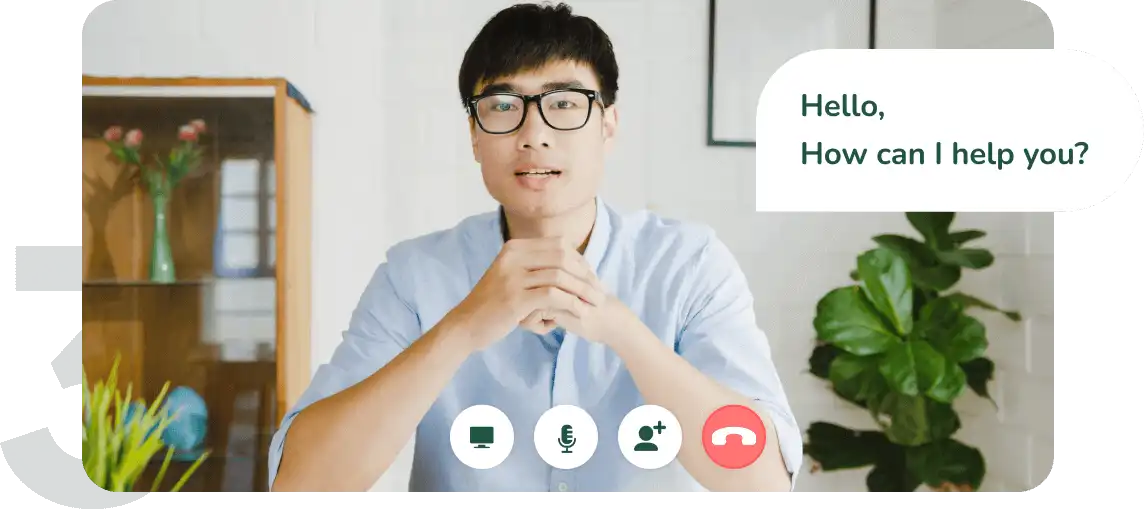 speak
Start your journey to a healthier, stronger & fitter you!
Clients feel
safe, supported & heard

with our Specialists
It was so easy to connect with my practitioner, someone who speaks my language, understands where I am from, and I can afford.
Rebecca Grey
I found comfort in knowing I am safe, and my information & calls with my practitioner are confidential. I shared, learned and healed.
Rebecca Grey
The Chearful wellbeing resources helped me learn about my own Mental Health and gave me strength through knowledge & awareness.
Client
I was so worried about whether I would find the right support, but Chearful made it easy, quick and all I had to focus on was getting better.
Dominic Ray
Being able to suggest the readings and wellbeing resources, confident that the information is based on research is a relief.
Practitioner
I saved time and was able to give more time to my client, using the tools online. It was wonderful to focus on my client and not worry about the admin.
Practitioner
Having the Intake form done before the first session was so useful and made that first client meeting so much more useful.
Practitioner
The video conferencing tool is on the platform, so I didn't need to worry about confidentiality.
User
Our Specialists are Internationally
Qualified & Registered
Marriage Counseling in Jeddah Can Strengthen Your Bond
Marriage in Jeddah, Saudi Arabia, represents a union of deep cultural significance, where the bonds of matrimony are revered and celebrated. However, like marriages worldwide, those in Jeddah also encounter challenges that can strain these vital relationships. This is where marriage counseling in Jeddah plays a pivotal role, providing essential support and guidance to couples navigating the complexities of married life.
Why is Marriage Counseling Needed in Jeddah?
Marriage is a cherished institution in Jeddah, deeply rooted in the cultural fabric and Islamic traditions of the region. Families and communities play a significant role in the lives of couples, and the success of a marriage is often seen as a reflection of social harmony. However, even in this rich cultural context, marriages can face difficulties. Research reveals that various factors, such as shifting societal norms, economic pressures, and changing roles within families, contribute to marital challenges in Jeddah.
A Closer Look at the Research:
Recent studies on marriage in Jeddah underline the importance of marriage counseling necessity in Jeddah.. These studies suggest that while marriage remains a cornerstone of Saudi society, there has been an increase in divorce rates and marital dissatisfaction in recent years. Economic pressures and the evolving roles of women in the workforce have contributed to these trends. Moreover, the cultural expectation of maintaining family harmony sometimes discourages couples from seeking help when they face marital issues.
The Role of Marriage Counseling at Chearful:
Marriage counseling in Jeddah with chearful is designed to address these challenges and provide couples with the tools to nurture healthy, thriving relationships. Here's how counseling can make a difference:
1.Strengthening Communication:
Effective communication is the bedrock of a successful marriage. Marriage counselors in Jeddah at Chearful assist couples in enhancing their communication skills, fostering understanding, and promoting constructive dialogue.
2. Conflict Resolution:
Conflicts are inevitable in any relationship, but how they are handled can make all the difference. Chearful Counseling equips couples with strategies to resolve disputes and disagreements amicably.
3. Premarital Counseling:
Couples planning to tie the knot can benefit from pre-marital counseling, which helps them explore expectations, values, and goals, ensuring a strong foundation for their future together.
4. Family Dynamics:
Chearful's Marriage counselors in Jeddah guide couples in navigating the complexities of family dynamics, offering insights into managing relationships with extended family members and in-laws.
5. Emotional Support:
Chearful's Counseling provides couples with a safe space to express their feelings and concerns. Marriage counselors offer emotional support, helping couples manage stress and anxiety.
6. Islamic Guidance:
Many marriage counselors from Chearful in Jeddah have a deep understanding of Islamic principles, offering guidance on how these principles relate to marital issues and solutions.
FAQ - Your Guide to Marriage Counseling in Jeddah
Chearful's Marriage counselors in Jeddah are the professionals you can turn to for guidance and support when facing marital challenges.
Marriage counselors at Chearful are trained professionals specializing in helping couples navigate relationship difficulties and improve their marriages.
Marriage practitioners at chearful offer a range of services, including communication improvement, conflict resolution, premarital counseling, and emotional support tailored to your needs.
Marriage counselors provide a safe and confidential space to discuss your concerns, offering expert guidance and practical solutions to strengthen your marriage.
If you're experiencing difficulties in your marriage, such as communication breakdowns, frequent conflicts, or emotional distress, it's advisable to seek the expertise of a marriage practitioner. At Chearful you can book your appointments with experienced Marraige counselors.
Yes, the Marriage practitioners at Cheerful have extensive experience and are equipped to address a wide range of marital issues.
Scheduling an appointment with a Marriage counselor at Cheerful is easy and convenient. You can reach out to our team to book a session that suits your schedule.
Yes, confidentiality is a top priority. Your sessions with our Marriage counselors are private, and your information is protected.
Yes, online counseling for Marriage has proven to be effective, offering couples the flexibility to receive counseling from the comfort of their homes.
Our Marriage practitioners are licensed and certified professionals with the expertise needed to help you address your marital concerns.
During a session with a Marriage practitioner, you can expect a supportive and empathetic environment where you and your partner can openly discuss your concerns and work towards solutions.
In the heart of Jeddah, Cheerful stands as a beacon of hope and support for couples seeking to strengthen their marital bonds. With a team of experienced Marriage counselors, our goal is to provide tailored counseling services that empower couples to build healthier, happier marriages. If you're searching for Marriage counseling near me or Marriage psychologists near me, look no further than Chearful – your trusted partner on the journey to a fulfilling and harmonious marriage.