 Processing....
We've made it easy for you to find a wellbeing specialist
you can trust
search
Search for a specialist as per your preferences in just a few minutes.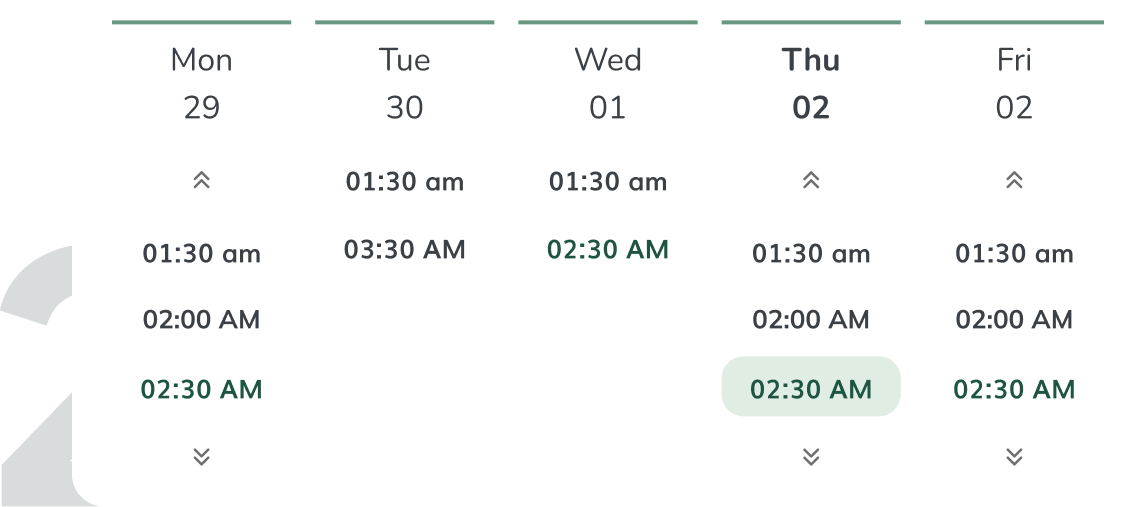 Schedule
Find the most suitable time for you, and we'll help you schedule it in.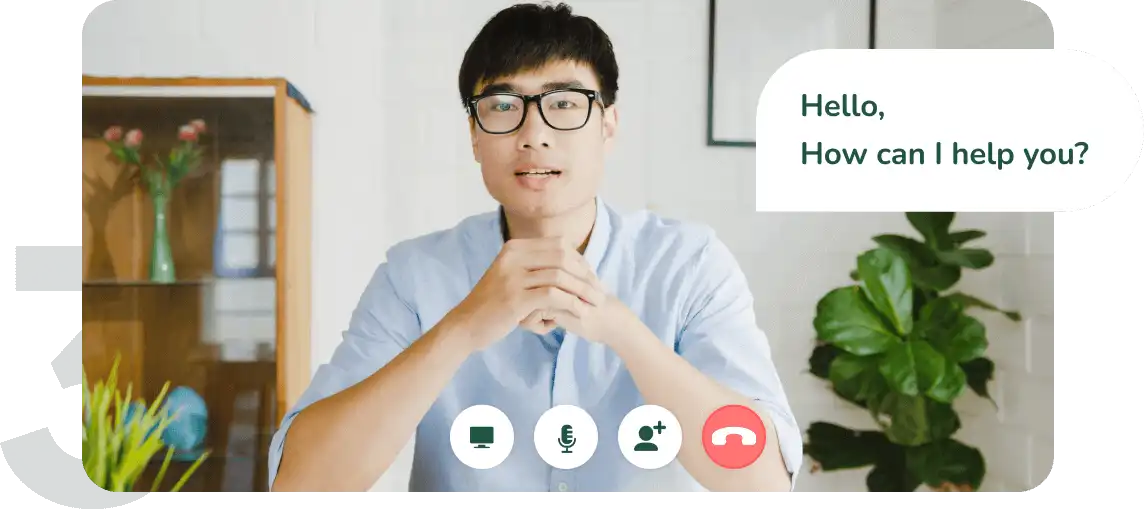 speak
Start your journey to a healthier, stronger & fitter you!
Clients feel
safe, supported & heard

with our Specialists
It was so easy to connect with my practitioner, someone who speaks my language, understands where I am from, and I can afford.
Rebecca Grey
I found comfort in knowing I am safe, and my information & calls with my practitioner are confidential. I shared, learned and healed.
Rebecca Grey
The Chearful wellbeing resources helped me learn about my own Mental Health and gave me strength through knowledge & awareness.
Client
I was so worried about whether I would find the right support, but Chearful made it easy, quick and all I had to focus on was getting better.
Dominic Ray
Being able to suggest the readings and wellbeing resources, confident that the information is based on research is a relief.
Practitioner
I saved time and was able to give more time to my client, using the tools online. It was wonderful to focus on my client and not worry about the admin.
Practitioner
Having the Intake form done before the first session was so useful and made that first client meeting so much more useful.
Practitioner
The video conferencing tool is on the platform, so I didn't need to worry about confidentiality.
User
Our Specialists are Internationally
Qualified & Registered
Marriage Counseling in Sharjah
In the bustling heart of Sharjah, where the desert land meets the bright blue sea, relationships inevitably bloom and sometimes face challenges. Chearful understand that the journey of marriage is filled with ups and downs. Our commitment to strengthening marriages through compassionate guidance has made us a trusted source of hope for couples in need. As the renowned naturalist John Muir once said, "In every walk with nature, one receives far more than he seeks." In the same way, marriage Counseling can offer insights and growth beyond what you initially expect.
Importance of Marriage Counseling:
Marriage Counseling is not just for troubled marriages; it's a resource for any couple looking to enhance their relationship. Research consistently shows that being "not too happy" in marriage significantly increases the risk of worse health and a higher likelihood of mortality compared to those in "very happy" marriages. By seeking help when needed, couples can navigate challenges, improve communication, and rekindle the spark that brought them together.
Common Issues Addressed in Marriage Counseling:
At Chearful, we address a wide range of common issues, including communication breakdowns, trust issues, financial strains, and intimacy concerns. We provide a safe and confidential space for couples to explore these challenges, understand their root causes, and work together to find solutions.
Benefits of Seeking Marriage Counseling in Sharjah at Chearful:
Our dedicated team of the best marriage counselors at Chearful is committed to nurturing your relationship. Through Counseling, couples can:
Rebuild Trust: Trust is the foundation of any successful marriage. Our marriage psychologists guide couples in rebuilding and strengthening trust.

Enhance Communication: Effective communication is key to resolving conflicts and fostering intimacy. We teach couples tools to communicate openly and honestly.

Reignite Intimacy: Many couples experience a dip in intimacy over time. Our Counselors offer strategies to reignite the passion and connection in your marriage.

Develop Conflict Resolution Skills: Conflict is a natural part of any relationship. We help couples learn healthy ways to navigate disagreements.

Nurture Emotional Connection: Emotional intimacy is the glue that holds couples together. We assist in creating a deep emotional bond.
Meet the Team of Professional Counselors at Chearful:
Our team comprises experienced and compassionate professionals who are dedicated to guiding couples through their journey. Our Counselors come from diverse backgrounds, ensuring that you find someone you can connect with on a personal level.
The Process of Marriage Counseling at Chearful:
Counseling sessions at Chearful are tailored to the unique needs of each couple. We offer individual and joint sessions, workshops, and retreats to accommodate your preferences. The process is confidential, non-judgmental, and focused on your growth as a couple.
How to Schedule an Appointment at Chearful:
Scheduling an appointment at Chearful is easy. Simply visit our website or give us a call. We offer flexible hours to accommodate your busy schedule.
Additional Services Offered by Chearful:
In addition to marriage Counseling, we offer premarital Counseling, family therapy, and individual Counseling. Our holistic approach ensures that you receive the support you need in various aspects of your life.
Chearful stands as a beacon of hope and healing for couples in nurturing and revitalizing their marriage.
With our compassionate team, evidence-based methods, and a commitment to your well-being, we stand ready to help you rediscover the joy and resilience in your marriage. Remember, "In every walk with nature, one receives far more than he seeks," and in every step you take towards Chearful, you'll find more strength, love, and connection than you ever imagined. Strengthen your bond, rekindle your love, and embark on a journey of lasting happiness with us. You're happily ever after begins at Chearful.
Frequently Asked Questions (FAQ):
You're taking the right step by seeking help for your marriage concerns. Marriage Counselors are the professionals you should consult. They are experienced in helping couples navigate challenges and find solutions to strengthen their relationship.
Our team at Chearful comprises dedicated and compassionate marriage Counselors in Sharjah. These professionals have extensive experience in working with couples facing various issues in their marriages.
Best marriage Counselors offer a range of services, including individual and couples Counseling, family therapy, and workshops. These services are designed to address specific challenges and improve overall relationship well-being.
Marriage psychologists near you can help you by providing a safe space to communicate openly, offering guidance to resolve conflicts, teaching effective communication skills, and helping you rebuild trust and intimacy.
If you're experiencing persistent issues such as communication breakdown, trust issues, frequent conflicts, or emotional distance, it's a good indication that seeking the help of a marriage counselor is a wise decision.
Marriage practitioners at Chearful are experienced in addressing a wide range of marriage problems, from communication struggles to more complex issues like infidelity or parenting challenges. They are dedicated to tailoring their approach to your unique situation.
Scheduling an appointment with a marriage counselor at Chearful is easy and confidential. You can reach out to us via phone or email, and our friendly staff will guide you through the process.
Yes, your privacy is of utmost importance. Information shared with our best marriage counselors is kept strictly confidential. You can feel safe discussing your concerns openly.
Online counseling for marriage can be highly effective. It offers convenience and accessibility, allowing you to receive professional support from the comfort of your own space while still benefiting from the expertise of licensed Counselors.
Yes, the marriage Counselors at Chearful are licensed and certified professionals. They adhere to ethical guidelines and maintain the highest standards of care.
In a typical session, you can expect a safe and supportive environment. Your counselor will listen attentively, facilitate constructive conversations, provide guidance, and offer practical strategies to help you and your partner work through your challenges and strengthen your bond. Each session is tailored to your unique needs and goals.