 Processing....
We've made it easy for you to find a wellbeing specialist
you can trust
search
Search for a specialist as per your preferences in just a few minutes.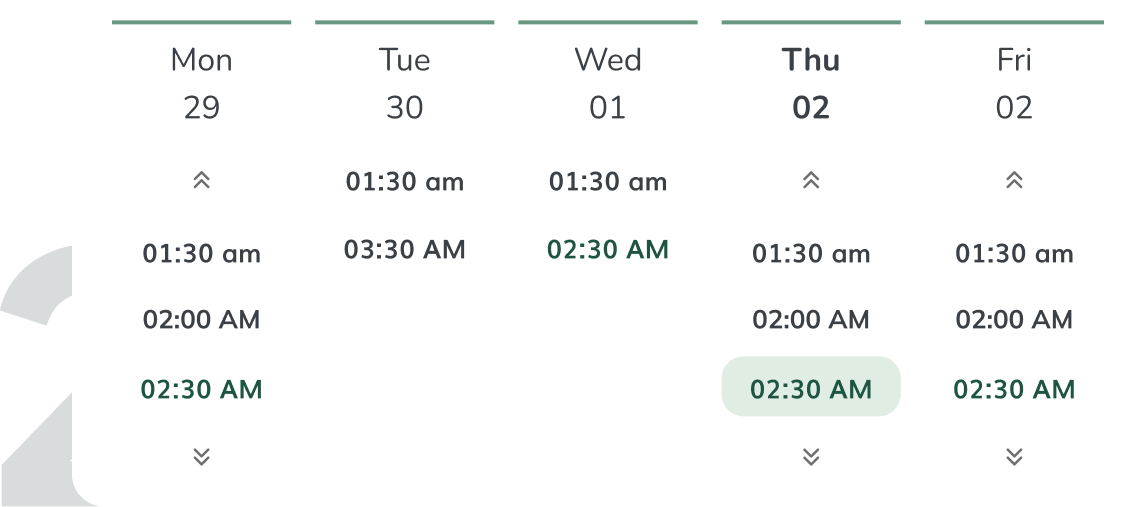 Schedule
Find the most suitable time for you, and we'll help you schedule it in.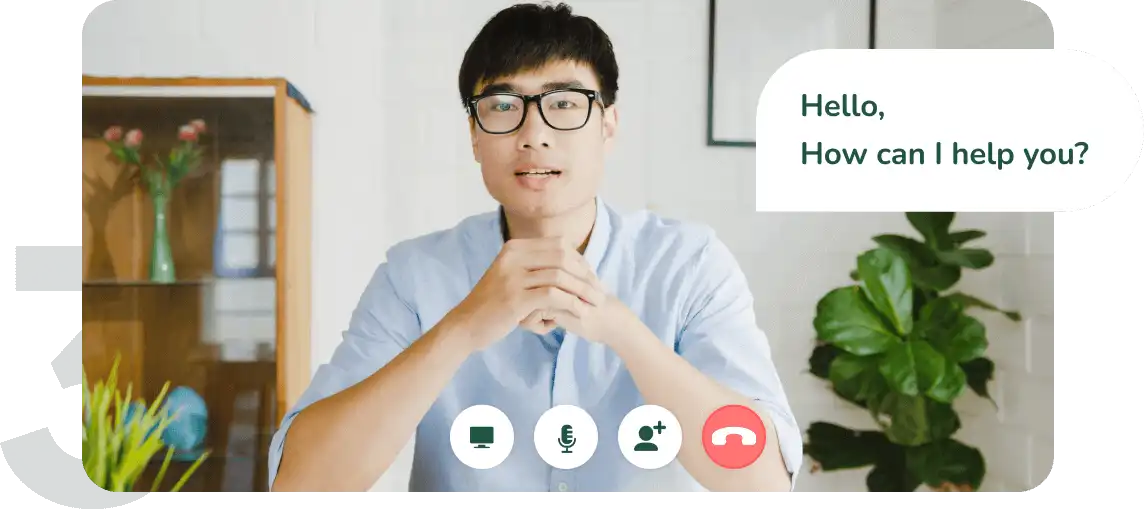 speak
Start your journey to a healthier, stronger & fitter you!
Clients feel
safe, supported & heard

with our Specialists
It was so easy to connect with my practitioner, someone who speaks my language, understands where I am from, and I can afford.
Rebecca Grey
I found comfort in knowing I am safe, and my information & calls with my practitioner are confidential. I shared, learned and healed.
Rebecca Grey
The Chearful wellbeing resources helped me learn about my own Mental Health and gave me strength through knowledge & awareness.
Client
I was so worried about whether I would find the right support, but Chearful made it easy, quick and all I had to focus on was getting better.
Dominic Ray
Being able to suggest the readings and wellbeing resources, confident that the information is based on research is a relief.
Practitioner
I saved time and was able to give more time to my client, using the tools online. It was wonderful to focus on my client and not worry about the admin.
Practitioner
Having the Intake form done before the first session was so useful and made that first client meeting so much more useful.
Practitioner
The video conferencing tool is on the platform, so I didn't need to worry about confidentiality.
User
Our Specialists are Internationally
Qualified & Registered
Depression Counseling in Bahrain
Life in the vibrant and bustling kingdom of Bahrain can be both exhilarating and demanding. The fast-paced lifestyle, the constant juggling of responsibilities, and the pressure to excel in various aspects of life can take a toll on one's mental health. Have you ever wondered how these challenges affect people's mental well-being? What if I told you that depression is a silent struggle for many in Bahrain, lurking beneath the surface of daily life?
Depression is more than just feeling sad; it's a complex mental health condition that can impact every aspect of a person's life. It affects how we think, feel, and act, making it challenging to cope with everyday challenges. Recent research conducted in Bahrain in 2020, assessed psychological impact using a questionnaire. The study revealed that 30% of the participants had depression symptoms, which highlights the importance of addressing this issue. The fast-paced nature of modern life, coupled with the demands of work, family, and social expectations, can create a perfect storm for individuals to experience depression. But there is hope, and that hope comes in the form of depression Counseling. In a study focused on medical students in Bahrain, 40% experienced depressive symptoms, with 18.9% classified as mild, 13% as moderate, and 8.5% as severe. These symptoms correlated with factors like Arab ethnicity, female gender, peer relationships, study year, and academic performance. It's crucial to recognize that depression is a treatable condition, and seeking help is a sign of strength.
Understanding Depression Counseling
Depression Counseling is a safe space where individuals can open up about their thoughts and emotions, guided by experienced professionals. It's about understanding the root causes of depression, developing coping strategies, and regaining control over one's life. This form of Counseling provides individuals with the tools they need to manage their symptoms and start the journey toward recovery.
The Importance of Seeking Professional Help for Depression
If you or someone you know is battling depression, it's essential to seek professional help. Depression is not something you have to face alone, and there is no shame in asking for assistance. Professional Counselors can offer valuable insights, support, and strategies to help you navigate the complexities of depression. Also, explore our blog to get valuable insight on seeking professional help.
Introducing Chearful - a Leading Counseling Centre in Bahrain
When it comes to depression Counseling in Bahrain, Chearful stands as a beacon of hope. We understand the unique challenges that individuals in Bahrain face and are committed to providing compassionate and effective Counseling services.
The Benefits of Choosing Chearful for Depression Counseling
Choosing Chearful for depression Counseling in Bahrain comes with a range of benefits. Our team of experienced Counselors is dedicated to helping you find your path to healing. We offer a safe, non-judgmental environment where you can explore your thoughts and feelings, and work together to develop personalised strategies for managing depression.
Meet the Experienced and Compassionate Depression Counselors at Chearful
Our team at Chearful comprises highly skilled and compassionate Counselors who specialise in treating depression. They have extensive experience working with individuals from all walks of life, and their warm and empathetic approach ensures that you feel heard and understood.
The Counseling Approach at Chearful for Depression Treatment
At Chearful, we believe in a holistic approach to depression Counseling. We address the emotional, psychological, and behavioural aspects of depression, tailoring our approach to your unique needs. Our goal is to empower you with the skills and knowledge to overcome depression and lead a fulfilling life.
How to Book a Depression Counseling Session at Chearful
Booking a depression Counseling in Bahrain at Chearful is simple and confidential. You can reach out to our team through our website or contact our centre directly. We will work with you to schedule an appointment that suits your availability.
Additional Support and Resources Offered by Chearful for Depression treatment
In addition to one-on-one Counseling, Chearful offers a range of support and resources to help you manage depression effectively. This includes support groups, workshops, and educational materials to enhance your understanding of depression treatment.
Taking the First Step Towards Healing with Depression Counseling in Bahrain at Chearful Depression may cast a shadow over your life, but it doesn't have to define it. With the right support and guidance, you can take the first step towards healing. Chearful is here to walk with you on this journey, offering compassion, expertise, and hope. Remember, seeking help is a sign of strength, and your path to recovery begins with that courageous first step. Reach out to us today and let's embark on this journey together towards a brighter, happier tomorrow in Bahrain.
Frequently Asked Questions (FAQ):
Our depression psychologists at Chearful are experienced and compassionate professionals specialising in helping individuals overcome depression.
Our depression practitioners near you offer a range of services, including one-on-one counseling, support groups, workshops, and educational resources to assist you on your journey to healing.
Depression counselors can help by providing a safe space to talk, understanding the root causes, developing coping strategies, and empowering you to regain control of your life.
If you're experiencing persistent feelings of sadness, hopelessness, appetite or sleep changes, or a loss of interest in activities, it's a good time to seek help from a depression practitioner near you.
Yes, our team of best depression counselors at Chearful have worked with various types of depression and tailor their approach to meet your unique needs.
Scheduling an appointment with a best depression counselor at Chearful is simple and confidential. You can contact us through our website or reach out directly to our centre.
Yes, your privacy is of utmost importance to us. The information you share with our counselors is treated with the strictest confidentiality.
Yes, online counseling for depression can be highly effective. Our counselors are skilled in providing therapy through digital platforms, ensuring you receive the support you need.
Absolutely, our depression practitioners at Chearful are licensed and certified professionals with the expertise to guide you towards recovery.
During a depression counseling session, you can expect a warm and empathetic environment where you can discuss your feelings and concerns. The practitioner will work with you to understand and address your depression, providing guidance and support throughout your journey to healing.