 Processing....
We've made it easy for you to find a wellbeing specialist
you can trust
search
Search for a specialist as per your preferences in just a few minutes.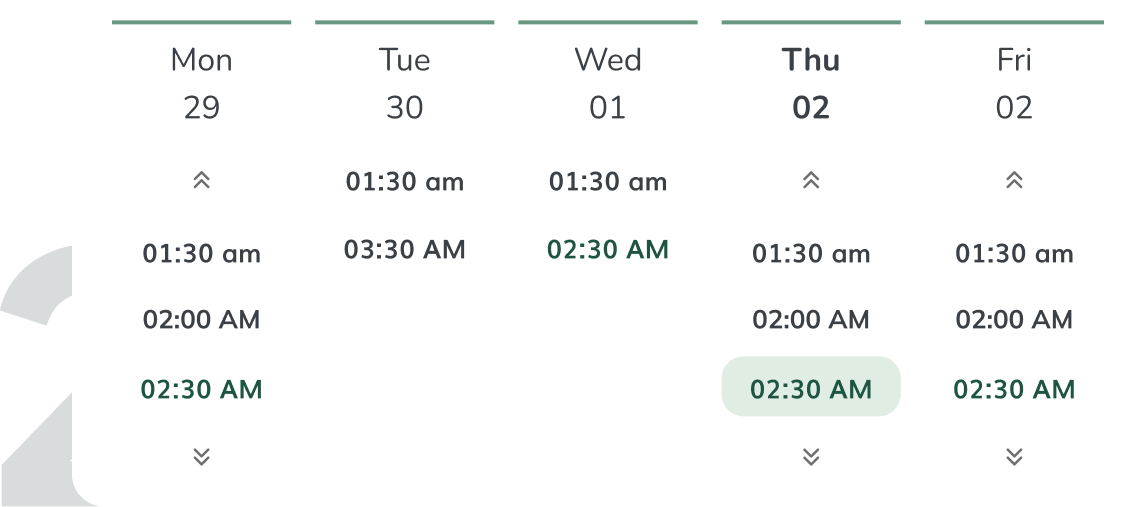 Schedule
Find the most suitable time for you, and we'll help you schedule it in.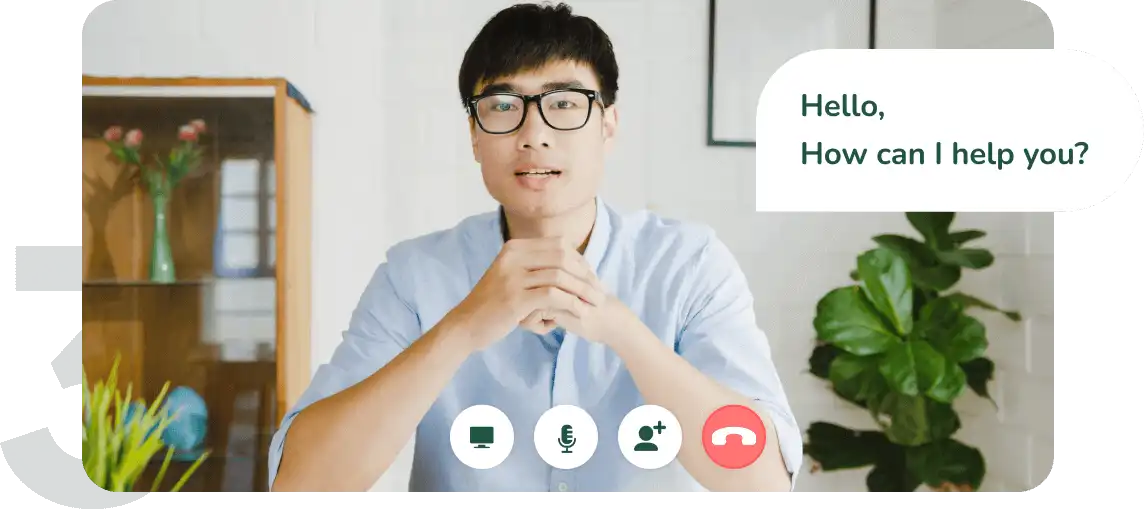 speak
Start your journey to a healthier, stronger & fitter you!
Clients feel
safe, supported & heard

with our Specialists
It was so easy to connect with my practitioner, someone who speaks my language, understands where I am from, and I can afford.
Rebecca Grey
I found comfort in knowing I am safe, and my information & calls with my practitioner are confidential. I shared, learned and healed.
Rebecca Grey
The Chearful wellbeing resources helped me learn about my own Mental Health and gave me strength through knowledge & awareness.
Client
I was so worried about whether I would find the right support, but Chearful made it easy, quick and all I had to focus on was getting better.
Dominic Ray
Being able to suggest the readings and wellbeing resources, confident that the information is based on research is a relief.
Practitioner
I saved time and was able to give more time to my client, using the tools online. It was wonderful to focus on my client and not worry about the admin.
Practitioner
Having the Intake form done before the first session was so useful and made that first client meeting so much more useful.
Practitioner
The video conferencing tool is on the platform, so I didn't need to worry about confidentiality.
User
Our Specialists are Internationally
Qualified & Registered
Stress Counseling in Doha:
In the city of Doha, where the pace of life never seems to slow down, stress can often become an unwelcome companion. It's no surprise that the need for stress counseling in Doha is on the rise. In this article, we will delve into what stress is, why stress levels are increasing in Doha, and how counseling can be the lifeline you need.
Stress, in its simplest form, is the body's natural response to external pressures. However, when stress becomes chronic or overwhelming, it can lead to a range of physical and mental health issues. In Doha, as in many other fast-paced cities, the demands of work, family, and daily life can take their toll. The increasing prevalence of stressors in our modern world, such as economic uncertainties and environmental concerns, further compounds the problem.
To address the growing concern of stress in Doha, counseling has emerged as a vital resource. Chearful's Stress counseling offers a safe space for individuals to explore their stressors, develop coping strategies, and regain control over their lives. But how exactly does it work, and why should you consider it?
Studies have shown that counseling can effectively reduce stress levels. Those who seek professional guidance experience lower stress and improved overall well-being. Association reveals that more adults anticipate increased stress in 2023 compared to the previous year, with personal finances topping the list of stressors. This heightened stress is attributed to factors like ongoing pandemic concerns, geopolitical uncertainties, and economic fears. However, there is a silver lining as more individuals express a willingness to address their mental health issues, including journaling or seeking therapy. This trend towards proactive mental health management mirrors the growing need for counseling services, which is not unique to the places like Doha, where the fast-paced urban lifestyle often leads to heightened stress levels.
The need for stress counseling in Doha is apparent. As stress levels continue to rise, residents are seeking support to manage their anxiety and regain their balance. The pace of life, coupled with economic pressures and environmental concerns, has made stress counseling an essential service.
In Doha, where the demand for stress counseling near youis on the rise, Cheerful stands out with its team of best stress counselors. Our stress practitioners, equipped with their extensive experience, play a crucial role in addressing the stress epidemic in the city. They are well-versed in helping individuals from all walks of life manage and overcome stress, covering a wide range of stressors. This ensures that you receive personalised care tailored to your unique needs. If you're looking for stress psychologists near me who understand Doha's specific challenges, look no further than Chearful.
Frequently Asked Questions (FAQ):
If you're facing stress, consider reaching out to a Chearful's stress counselor in Doha.
Chearful's Stress counselors are trained professionals who specialise in helping individuals manage and overcome stress.
Our Stress practitioners offer a range of services, including stress assessment, coping strategies, and emotional support.
Stress counselors at chearful provide guidance and support to help you identify stressors, develop coping mechanisms, and achieve a balanced life.
If stress is impacting your daily life, relationships, or overall well-being, it's a good time to seek professional help at Chearful counseling near you in Doha
Yes, our experienced counselors are equipped to address a wide range of stressors.
Scheduling an appointment with a stress counselor at Cheerful is easy. Simply visit our website or call our helpline.
Yes, your privacy and confidentiality are of utmost importance to us.
Online therapy can be highly effective in managing stress, offering convenience and accessibility.
Yes, our stress practitioners are licensed and certified professionals committed to your well-being.
During a session, you can expect a safe and supportive environment to discuss your concerns, explore coping strategies, and work towards a stress-free life.
In the vibrant city of Doha, where stress can be a constant companion, stress counseling offers a path to tranquility. With the support of experienced counselors at Cheerful, you can regain control over your life, manage stress effectively, and embrace a brighter future. Don't let stress hold you back; take the first step towards a stress-free life today.