 Processing....
We've made it easy for you to find a wellbeing specialist
you can trust
search
Search for a specialist as per your preferences in just a few minutes.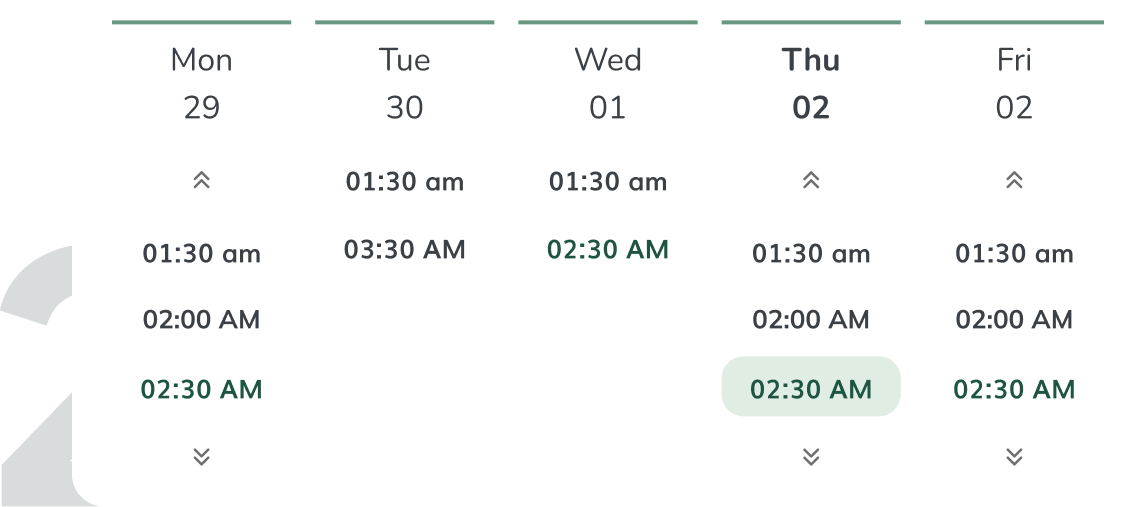 Schedule
Find the most suitable time for you, and we'll help you schedule it in.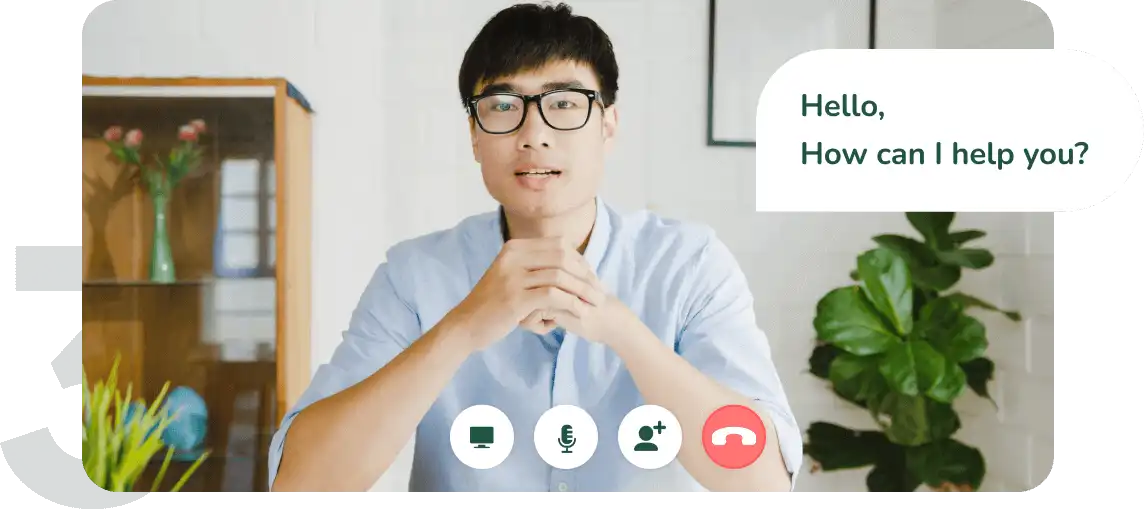 speak
Start your journey to a healthier, stronger & fitter you!
Clients feel
safe, supported & heard

with our Specialists
It was so easy to connect with my practitioner, someone who speaks my language, understands where I am from, and I can afford.
Rebecca Grey
I found comfort in knowing I am safe, and my information & calls with my practitioner are confidential. I shared, learned and healed.
Rebecca Grey
The Chearful wellbeing resources helped me learn about my own Mental Health and gave me strength through knowledge & awareness.
Client
I was so worried about whether I would find the right support, but Chearful made it easy, quick and all I had to focus on was getting better.
Dominic Ray
Being able to suggest the readings and wellbeing resources, confident that the information is based on research is a relief.
Practitioner
I saved time and was able to give more time to my client, using the tools online. It was wonderful to focus on my client and not worry about the admin.
Practitioner
Having the Intake form done before the first session was so useful and made that first client meeting so much more useful.
Practitioner
The video conferencing tool is on the platform, so I didn't need to worry about confidentiality.
User
Our Specialists are Internationally
Qualified & Registered
STRESS COUNSELING IN DUBAI
As experts at the 'Mitigating the Risk of the Next Global Epidemic' session during the World Government Summit have noted, nearly 80% of people in the UAE, including Dubai, endure stress. Stress is a significant concern in Dubai, exemplified by a study among UAE undergraduates showing high rates of depression (38%), anxiety (55%), and stress (29%). This study highlights the city's broader mental health challenges. Seeking counseling for stress through services from Chearful helps Dubai's residents and the wider UAE community to professionally and effectively manage their well-being.
Explore our blog post "STRESS" on Chearful for insights into maintaining a positive mindset and effective stress management. Your well-being matters, and we're here to support you on your journey to a balanced and fulfilling life. Visit Chearful now for valuable resources on stress and mental health.
Navigating Stress in Dubai: Your Solution to a Balanced Life with Chearful Counseling
Stress in Dubai or stress experienced by people in Dubai:
Dubai's bustling life induces stress. People, whether locals or from other countries face intense job competition and diverse cultures, which can induce stress. Students and workers contend with different types of stress, so managing it is pivotal in this city. Chearful Counseling offers a lifeline. As the best stress counselors in Dubai), our dedicated team of stress practitioners provides specialized stress treatment and stress counseling near you. We understand the city's complexities and offer both in-person and online counseling for stress, ensuring you find balance in this vibrant metropolis.
Stress is a natural response, triggering the "fight or flight" reaction. However, chronic stress harms physical and mental health. It leads to sleep issues, anxiety, depression, and physical problems like heart disease and high blood pressure.
At Chearful, we comprehend stress in Dubai and offer support through our dedicated stress counselors, helping you regain control and find solace in the midst of the city's hustle.
Why Consult a Stress Counselor in Dubai
Consulting a stress counselor in Dubai can be a transformative step in managing and reducing stress effectively. Our stress practitioners are well-versed in the complexities of Dubai life and are equipped to help you identify the sources of stress unique to this urban landscape. Whether you're seeking (stress counseling near you) or prefer the convenience of online counseling for stress, Chearful is your trusted partner in this journey.
Our expert stress counselors address various stressors, including work-related pressures in Dubai and cultural diversity challenges. Get personalized support for a healthier, stress-free life with our Chearful team. Don't wait for stress to worsen; we're here to help.
Frequently Asked Questions (FAQ):
In the face of stress in Dubai, it's highly recommended to consult a stress counselor who specializes in understanding the dynamics of city life and can provide you with the necessary guidance and support. Chearful's team of experienced stress counselors in Dubai is here to assist you on your journey to a stress-free life.
Our stress counselors are dedicated mental health professionals with expertise in stress management and coping strategies tailored to Dubai's unique challenges. They have extensive experience in helping individuals like you navigate the complexities of stress in this dynamic city and regain control over their lives.
At Chearful, our stress practitioners offer a wide range of services crafted to address the specific stressors that Dubai life presents. These services include one-on-one counseling, comprehensive stress assessments tailored to city living, personalized stress management plans, and guidance on effective relaxation techniques and coping strategies tailored to Dubai's fast-paced lifestyle.
Our stress counselors in Dubai are here to help you in various ways. They will work closely with you to identify the sources of stress unique to Dubai, develop effective coping strategies, and provide the emotional support you need. Chearful's counselors create a safe and confidential space for you to express your feelings and concerns openly.
If you find yourself experiencing persistent symptoms such as chronic fatigue, sleep disturbances, irritability, or a sense of being overwhelmed due to stress in Dubai, it's essential to seek the guidance of a stress practitioner who understands the city's dynamics. Our professionals can assess your situation and offer valuable insights and support tailored to Dubai life.
Yes, our Dubai-based Chearful practitioners have vast experience handling various city-specific stressors. Whether it's work-related stress from Dubai's competitive job market, multicultural relationship challenges, or fast-paced life pressures, we offer personalized support tailored to your unique circumstances.
Absolutely, your privacy in Dubai is paramount. We ensure strict confidentiality when you share with our counselors, providing a secure and comfortable environment to openly discuss your concerns, even in the bustling city.
Yes, online counseling for stress in Dubai can be highly effective and convenient, considering the city's hectic pace. Chearful offers online therapy with the same care as in-person sessions. Get support from your own space, seamlessly fitting into your Dubai life.
Yes, our Dubai-based stress practitioners are licensed and certified professionals with expertise in city-specific stress management. Choosing Chearful means receiving care from qualified professionals who understand the intricacies of city stress.
In a typical session with a Dubai-based Chearful stress practitioner, expert support, tailored coping strategies, and guidance for a happier, stress-free life in the vibrant cityscape.