 Processing....
We've made it easy for you to find a wellbeing specialist
you can trust
search
Search for a specialist as per your preferences in just a few minutes.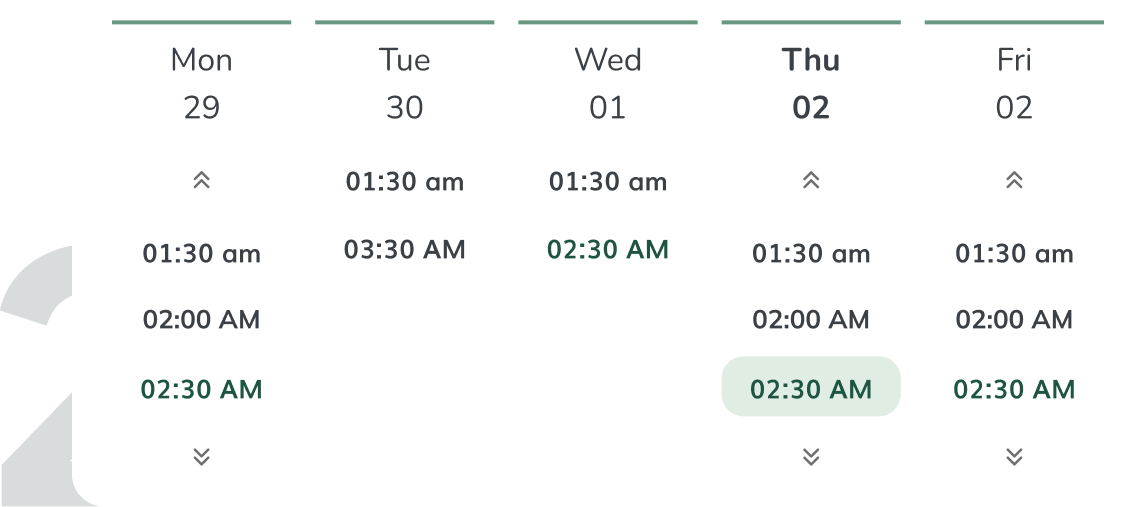 Schedule
Find the most suitable time for you, and we'll help you schedule it in.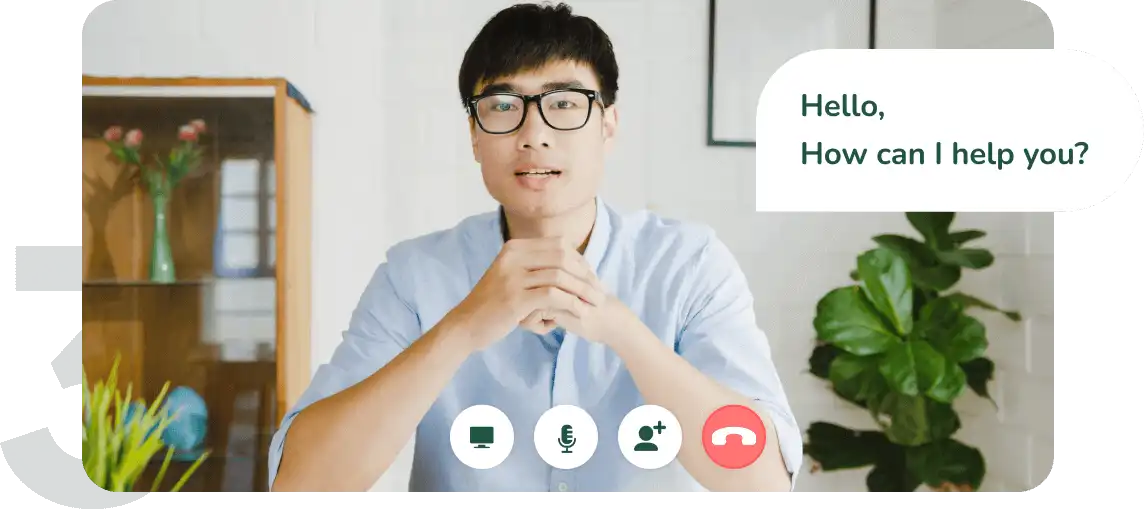 speak
Start your journey to a healthier, stronger & fitter you!
Clients feel
safe, supported & heard

with our Specialists
It was so easy to connect with my practitioner, someone who speaks my language, understands where I am from, and I can afford.
Rebecca Grey
I found comfort in knowing I am safe, and my information & calls with my practitioner are confidential. I shared, learned and healed.
Rebecca Grey
The Chearful wellbeing resources helped me learn about my own Mental Health and gave me strength through knowledge & awareness.
Client
I was so worried about whether I would find the right support, but Chearful made it easy, quick and all I had to focus on was getting better.
Dominic Ray
Being able to suggest the readings and wellbeing resources, confident that the information is based on research is a relief.
Practitioner
I saved time and was able to give more time to my client, using the tools online. It was wonderful to focus on my client and not worry about the admin.
Practitioner
Having the Intake form done before the first session was so useful and made that first client meeting so much more useful.
Practitioner
The video conferencing tool is on the platform, so I didn't need to worry about confidentiality.
User
Our Specialists are Internationally
Qualified & Registered
Understanding Anxiety in Jeddah: The Growing Need for Counseling
Anxiety, characterized by nervousness, fear, panic, and apprehension, is a widespread psychological challenge. These feelings can be overwhelming, affecting one's daily life and overall well-being. In Jeddah, as in many parts of the world, anxiety has become increasingly prevalent. The pressures of modern life, combined with various stressors, have led to a growing need for anxiety counseling.
Understanding Anxiety in Jeddah: Research Findings
Recent research sheds light on anxiety issues in Jeddah, particularly among its youth. A study involving 358 high school students in South Jeddah revealed that a significant portion experienced anxiety symptoms. While 41.2% reported no recent anxiety or irritability, 7% grappled with these feelings nearly every day. Worry, an integral component of anxiety, affected 47.6% minimally, but 9.2% experienced daily anxiety. Study burdens and concerns about the future were identified as significant anxiety triggers by 42.9% and 39.5% of students, respectively. Other factors contributing to anxiety included financial problems (26.1%), social challenges (14.6%), family issues (13.7%), and health concerns (13.4%). Alarmingly, 56.9% of participants admitted to halting their studies due to anxiety, with 7.8% doing so almost daily.
These findings emphasize the critical need for anxiety counseling in Jeddah, especially for its young population. Here comes the Chearful, to take steps along with you in healing your Anxiety issues. Visit our blog post on anxiety for a better view of your mental health.
Chearful's Experienced Anxiety Counselors and Diverse Treatment Approaches
Experienced Anxiety Counselors: Chearful boasts a team of highly skilled and experienced anxiety counselors who are well-versed in addressing various anxiety disorders. Whether you're dealing with generalized anxiety, social anxiety, or panic disorder, our counselors have the expertise to provide effective guidance.
Diverse Anxiety Treatment Approaches: We understand that anxiety manifests differently in each individual. Therefore, our anxiety practitioners offer a range of therapeutic approaches to cater to your unique needs. From cognitive-behavioral therapy (CBT) to mindfulness-based techniques, we have you covered.
Online Counseling for Anxiety: Recognizing the need for accessible mental health support, Chearful provides online counseling for anxiety. This convenient option ensures that individuals across Jeddah can access our services from the comfort of their homes.
Licensed and Certified Professionals: Your well-being is our top priority. Our anxiety counselors are not only experienced but also licensed and certified, guaranteeing that you receive the highest standard of care.
Confidential and Supportive Environment: At Chearful , we uphold the utmost confidentiality. You can trust that the information you share with our counselors remains private. We strive to create a supportive and non-judgmental space where you can freely discuss your concerns.
Frequently Asked Questions (FAQs)
If you're experiencing anxiety, it's advisable to consult an anxiety counselor or practitioner who specializes in treating anxiety disorders.
Anxiety counselors are trained professionals who specialize in helping individuals manage and overcome anxiety-related challenges.
Anxiety practitioners offer a wide range of services, including individual counseling, group therapy, and psychoeducation, tailored to address anxiety disorders.
Anxiety counselors can help you by providing strategies to manage anxiety, uncovering the root causes of your anxiety, and offering support and guidance throughout your journey to recovery.
If you're experiencing persistent and distressing anxiety symptoms that interfere with your daily life, it's advisable to seek help from an anxiety practitioner.
Yes, our counselors at Chearful are experienced in treating various types of anxiety disorders, ensuring that you receive specialised care.
Scheduling an appointment with a Chearful anxiety counselor is easy. Simply visit our website or contact our helpline to book a session at your convenience.
Yes, your privacy is our priority. Information shared during counseling sessions is kept confidential, ensuring a safe and trusting environment.
Yes, online therapy for anxiety can be highly effective, offering convenience and accessibility for individuals seeking support.
Absolutely. Our anxiety practitioners are licensed and certified professionals who adhere to the highest ethical and professional standards.
In a typical session at Chearful , you can expect a warm and empathetic environment where you'll discuss your anxiety challenges, work on coping strategies, and set achievable goals for your mental well-being.
In a world where anxiety is increasingly prevalent, Chearful stands as a steadfast partner in your journey toward healing and serenity. Our dedicated team of anxiety counselors and practitioners is here to support you every step of the way. Don't let anxiety control your life; take the first step towards a brighter future with Chearful's anxiety counseling services.
When anxiety clouds your skies, Chearful helps you find the silver lining