 Processing....
We've made it easy for you to find a wellbeing specialist
you can trust
search
Search for a specialist as per your preferences in just a few minutes.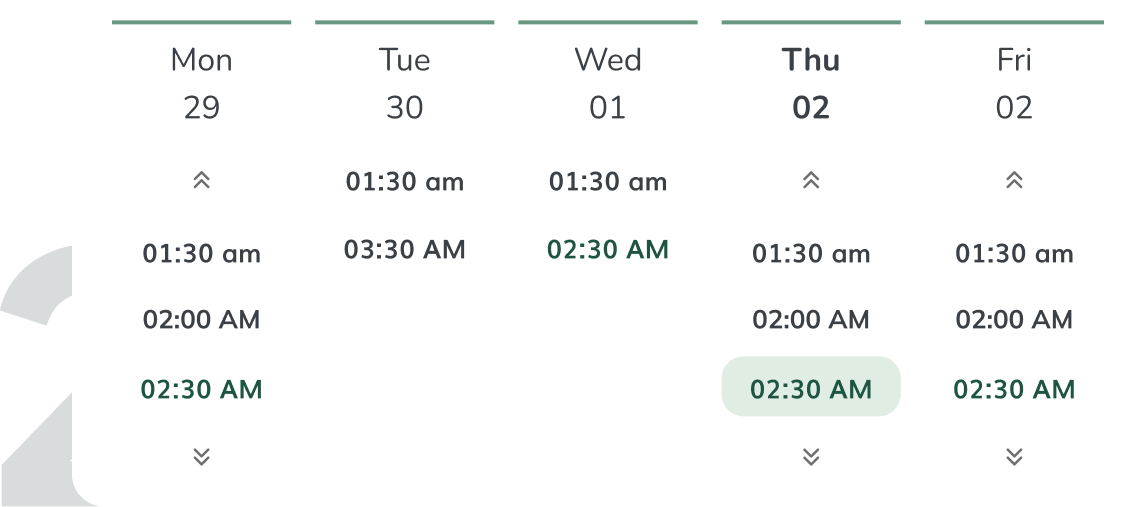 Schedule
Find the most suitable time for you, and we'll help you schedule it in.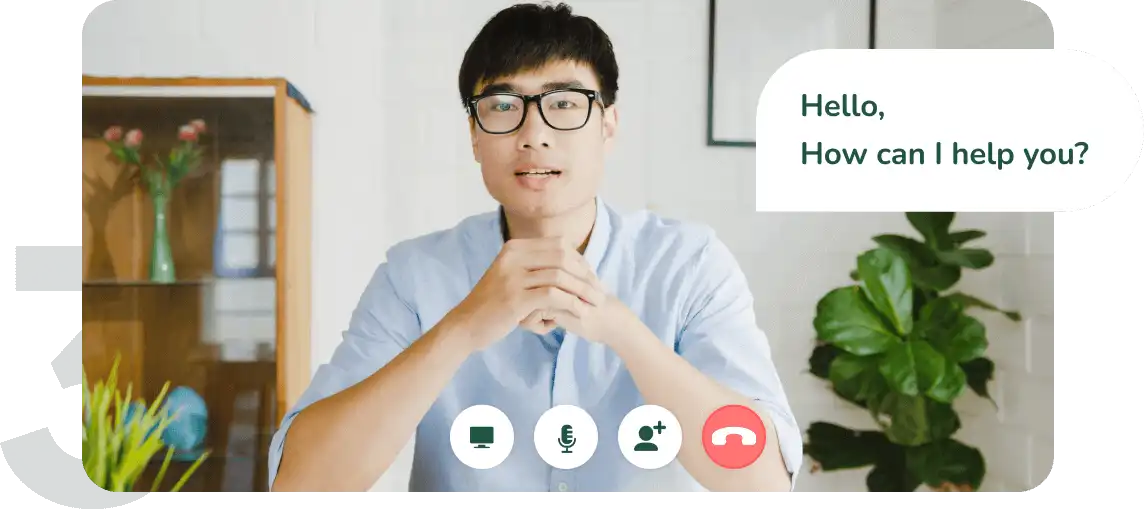 speak
Start your journey to a healthier, stronger & fitter you!
Clients feel
safe, supported & heard

with our Specialists
It was so easy to connect with my practitioner, someone who speaks my language, understands where I am from, and I can afford.
Rebecca Grey
I found comfort in knowing I am safe, and my information & calls with my practitioner are confidential. I shared, learned and healed.
Rebecca Grey
The Chearful wellbeing resources helped me learn about my own Mental Health and gave me strength through knowledge & awareness.
Client
I was so worried about whether I would find the right support, but Chearful made it easy, quick and all I had to focus on was getting better.
Dominic Ray
Being able to suggest the readings and wellbeing resources, confident that the information is based on research is a relief.
Practitioner
I saved time and was able to give more time to my client, using the tools online. It was wonderful to focus on my client and not worry about the admin.
Practitioner
Having the Intake form done before the first session was so useful and made that first client meeting so much more useful.
Practitioner
The video conferencing tool is on the platform, so I didn't need to worry about confidentiality.
User
Our Specialists are Internationally
Qualified & Registered
Trauma counseling in Jeddah: A Necessity for Healing
Why Trauma Counseling in Jeddah is Essential
Jeddah, like the rest of Saudi Arabia, faces the grim reality of road traffic accidents, causing approximately 20 deaths per day and standing as the leading cause of death among young Saudi men. To address the aftermath of such traumatic incidents and other sources of trauma, trauma counseling becomes imperative. It provides a structured and therapeutic approach to help individuals cope with the emotional and psychological distress that often accompanies trauma.
Healing the Hidden Wounds: Trauma Counseling in Jeddah
Recent research at King Abdulaziz University Hospital (KAUH) in Jeddah, spanning from January 2010 to January 2015, underscores the pressing need for trauma counseling services in Jeddah. This comprehensive study assessed trauma cases, revealing a startling reality.
During this five-year period, a total of 111 trauma patients were evaluated in KAUH's emergency department. Trauma knows no demographic boundaries, impacting individuals of all ages and backgrounds. With a mean age of 26.54 years, 79.3% of these patients were male, and 56.8% were non-natives. The severity of trauma cases varied, yet each one necessitated critical attention. This study highlighted the extensive medical evaluation needed for trauma patients, with blood tests and radiological imaging conducted in the majority of cases. Furthermore, a considerable number of patients required admission to various hospital wards or intensive care units, signifying the enduring effects of trauma. The average hospital stay of 11.15 days underscores the necessity for extended care and support throughout the recovery process.
Chearful: Your Trusted Partner in Trauma Counseling
In the face of these alarming statistics, organizations like Chearful have stepped up to provide essential trauma counseling services to those in need. The counselors at Chearful are well-equipped to handle the diverse and complex nature of trauma that individuals in Jeddah may face. Their expertise extends to various trauma sources, including road accidents, personal injuries, and other distressing incidents.
These experienced counselors offer tailored support to help individuals regain control of their lives in the aftermath of trauma. Their compassionate and non-judgmental approach creates a safe space for clients to explore their traumatic experiences and develop effective coping strategies. When seeking trauma counseling in Jeddah individuals can rely on Chearful's team of experienced professionals.
Visit our blog post for a better understanding of what Trauma is and how it is taking a toll on your mental health.
Frequently Asked Questions (FAQ):
In cases of trauma, it is highly advisable to consult a professional trauma counselor. Our specialists are trained to provide the necessary support and guidance for individuals dealing with the emotional aftermath of traumatic events.
Trauma counselors are experienced professionals with expertise in helping individuals overcome the psychological and emotional challenges associated with trauma. We provide a safe and supportive environment for clients to navigate Your trauma-related issues.
Trauma practitioners at Chearful offer a range of services aimed at addressing trauma's impact. These may include individual counseling, group therapy, and various therapeutic techniques tailored to the specific needs of each client.
Trauma counselors help individuals by providing a structured and supportive environment to process their traumatic experiences. We offer coping strategies, emotional support, and guidance to facilitate the healing process.
If you have experienced a traumatic event and find it challenging to cope with the emotional aftermath, it is advisable to seek the help of a trauma practitioner. Our Chearful practitioners can assess your needs and provide guidance on the most suitable approach to healing.
Yes, the practitioners at Chearful are experienced in dealing with a wide range of trauma, including but not limited to road accidents, personal injuries, and other distressing incidents. Their expertise enables them to provide effective support for various trauma-related challenges.
Yes, client confidentiality is a top priority for trauma counselors. Your personal information and the details of your trauma will be treated with the utmost confidentiality, creating a safe and trusting environment for your healing journey.
Yes, online therapy for trauma can be highly effective. Chearful offers online counseling services, allowing individuals to access trauma support from the comfort of their homes. Research has shown that online therapy can be as effective as in-person sessions, making it a convenient option for those in need.
Yes, all trauma practitioners at Chearful are licensed and certified professionals. They have undergone rigorous training and hold the necessary credentials to provide trauma counseling services. You can trust in their expertise and commitment to your well-being.
During a typical session with a trauma practitioner, you can expect a safe and empathetic environment where you can freely discuss your trauma-related experiences and feelings. The practitioner will guide the session, offering support, coping strategies, and therapeutic interventions tailored to your unique needs.
Trauma counseling is not just a service but a lifeline for individuals in Jeddah who have experienced traumatic events. Recent research emphasises the critical need for such services, and organisations like Chearful are instrumental in providing the necessary support and guidance. If you or someone you know is struggling with trauma, seeking professional help can be the first step toward healing and recovery.