 Processing....
We've made it easy for you to find a wellbeing specialist
you can trust
search
Search for a specialist as per your preferences in just a few minutes.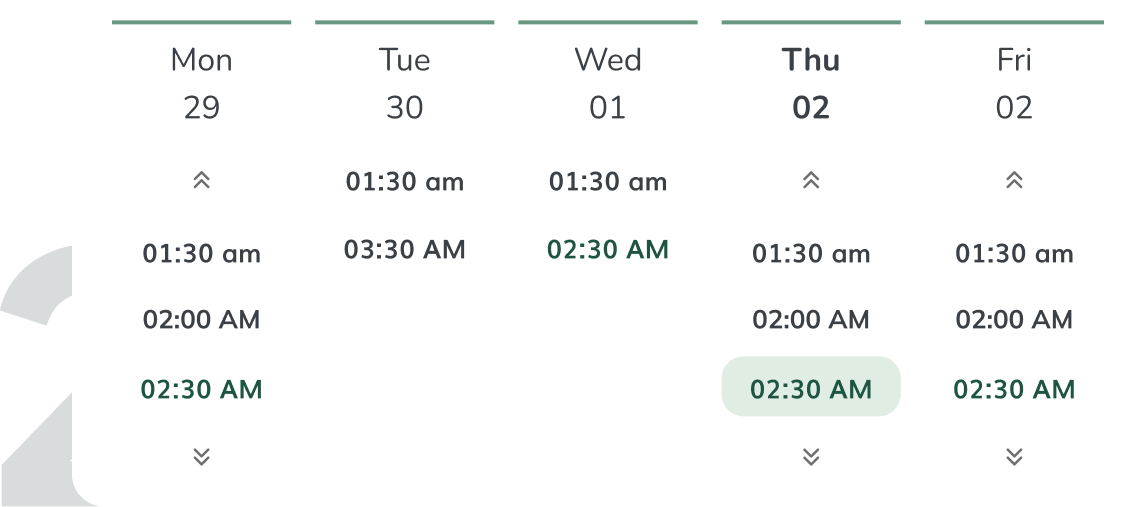 Schedule
Find the most suitable time for you, and we'll help you schedule it in.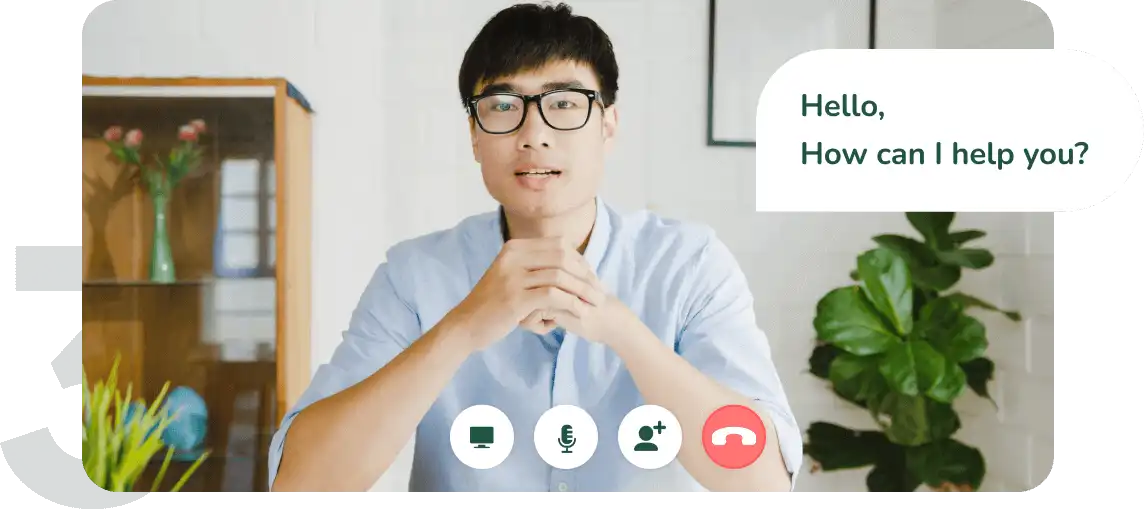 speak
Start your journey to a healthier, stronger & fitter you!
Clients feel
safe, supported & heard

with our Specialists
It was so easy to connect with my practitioner, someone who speaks my language, understands where I am from, and I can afford.
Rebecca Grey
I found comfort in knowing I am safe, and my information & calls with my practitioner are confidential. I shared, learned and healed.
Rebecca Grey
The Chearful wellbeing resources helped me learn about my own Mental Health and gave me strength through knowledge & awareness.
Client
I was so worried about whether I would find the right support, but Chearful made it easy, quick and all I had to focus on was getting better.
Dominic Ray
Being able to suggest the readings and wellbeing resources, confident that the information is based on research is a relief.
Practitioner
I saved time and was able to give more time to my client, using the tools online. It was wonderful to focus on my client and not worry about the admin.
Practitioner
Having the Intake form done before the first session was so useful and made that first client meeting so much more useful.
Practitioner
The video conferencing tool is on the platform, so I didn't need to worry about confidentiality.
User
Our Specialists are Internationally
Qualified & Registered
Depression Counseling in Riyadh
Riyadh, a bustling metropolis where tradition meets modernity, offers its residents a unique blend of culture, tradition and modernity. However, beneath the city's vibrant exterior, there lies a silent battle that many face – depression. According to recent research, the prevalence of depression in Riyadh has been on the rise, affecting individuals from all walks of life. In this article, we will delve into the significance of seeking depression treatment and how Chearful, a beacon of support, can guide you towards a brighter tomorrow.
Understanding Depression:
Depression is not a mere passing sadness; it's a heavy cloud that can cast shadows over every aspect of life. The hustle and bustle of Riyadh can sometimes amplify the feelings of isolation and despair. Daily life can be challenging, from navigating the crowded streets to balancing work and family. It's essential to understand that depression is not a sign of weakness; it's an illness that can affect anyone.
"The greatest glory in living lies not in never falling, but in rising every time we fall." - Nelson Mandela
These words by Nelson Mandela remind us that it's okay to stumble in life, but what truly matters is our ability to rise again. Seeking help for depression is a testament to your strength, a step towards reclaiming your life.
Signs that You May Need Depression Counseling:
Depression often hides behind a mask, making it challenging to recognize. If you find yourself experiencing persistent feelings of sadness, hopelessness, or loss of interest in activities you once enjoyed, it's time to take notice. Sleep disturbances, changes in appetite, and difficulty concentrating can also be warning signs. It's crucial not to ignore these signals, as early intervention can make a world of difference.
The Importance of Seeking Counseling for Depression:
Depression Counseling offers a safe space to express your feelings, thoughts, and fears without judgement. It's a path towards understanding and healing. In Riyadh, Chearful stands as a beacon of hope for those facing the shadows of depression.
How Chearful Can Help with Depression Counseling near you:
Chearful understands the unique challenges that Riyadh residents face. Our compassionate team of best depression counselors is dedicated to guiding you on your journey towards healing. Through evidence-based therapies and a personalized approach, we can help you regain control of your life.
Meet the Team of Professional Counselors at Chearful:
At Chearful, you'll find a team of experienced and empathetic depression counselors in Riyadh who are passionate about helping you overcome depression. Their diverse backgrounds and areas of expertise ensure that you receive personalised care that addresses your unique needs.
Benefits of Depression Counseling in Chearful:
Depression counseling can be transformative. It provides you with tools to cope with life's challenges, improves your self-esteem, and enhances your overall well-being.Chearful tailors their services to meet your specific needs.
Types of Counseling Services Offered by Chearful:
Individual counseling for depression: A one-on-one approach to address your unique struggles and provide personalised guidance.

Group counseling for depression: A supportive environment where you can connect with others facing similar challenges and share your experiences.

Family counseling for depression: Strengthening relationships and improving communication within the family unit.
Online counseling for Depression:
In a fast-paced city like Riyadh, we understand that finding time for in-person counseling can be challenging. That's why we offer online depression counseling options, allowing you to access support from the comfort of your own home.
What Makes Chearful Stand Out?
Chearful's dedication to your well-being sets them apart. Our team combines a deep understanding of Riyadh's cultural and lifestyle context with a commitment to evidence-based depressing counseling approaches. Our team of experienced therapists is ready to walk beside you on your path to recovery.
Seek Help for Depression:
In the heart of Riyadh's vibrant life, the battle against depression is real. But remember, you are not alone. Seeking help for depression is a courageous step towards a brighter future. As Nelson Mandela's wisdom reminds us, it's not about how many times you fall; it's about how many times you rise.
Chearful is here to light your path, offering compassionate and evidence-based counseling services tailored to your unique needs. Embrace the support, rediscover your resilience, and step into the light of hope. Your journey towards healing begins today.
Frequently Asked Questions (FAQ):
In times of depression, it's crucial to seek help from a depression counselor near you. These professionals are trained to provide you with the guidance and support you need to navigate through your emotional challenges.
Our depression practitioners at Chearful are compassionate and experienced individuals who specialise in helping individuals like you overcome depression. Our team is dedicated to providing you with the care and support you deserve.
Our depression practitioners offer a range of services, including individual counseling, group therapy, and family counseling. These services are designed to address your specific needs and provide you with a safe space for healing.
Depression counselors near you can help you by providing a safe and judgement free environment to express your thoughts and feelings. Our team offers evidence-based therapies, coping strategies, and emotional support to help you regain control of your life and improve your emotional well-being.
If you're experiencing persistent sadness, changes in sleep or appetite, withdrawal from social activities, or a sense of hopelessness, it's a sign that you may benefit from speaking with a depression practitioner. Don't hesitate to reach out for support.
Yes, our depression practitioners at Chearful are experienced in dealing with various types of depression. Our team understands that each individual's experience is unique, and tailor the approach to meet your specific needs.
Scheduling an appointment with a best depression counselor at Chearful is easy. You can contact our friendly reception team, and our team will assist you in finding a convenient time for your session. You can also explore our website and book your session, and our friendly team will assist you in setting up a convenient time for your session.
Yes, your privacy and confidentiality are of the utmost importance to us. You can trust that the information you share with our stress counselors will be kept confidential and only used to provide you with the best care possible.
Yes, online counseling for depression can be highly effective. It offers the convenience of receiving support from the comfort of your own space while still benefiting from the expertise of our depression counselors.
Absolutely, all our depression practitioners are licensed and certified professionals who have undergone rigorous training and meet the highest standards of care.
In a typical session with a depression practitioner, you can expect a warm and empathetic environment. You'll have the opportunity to discuss your thoughts and feelings, work on coping strategies, and receive support and guidance to help you on your journey towards healing and well-being. Your sessions will be tailored to your unique needs and goals.