 Processing....
We've made it easy for you to find a wellbeing specialist
you can trust
search
Search for a specialist as per your preferences in just a few minutes.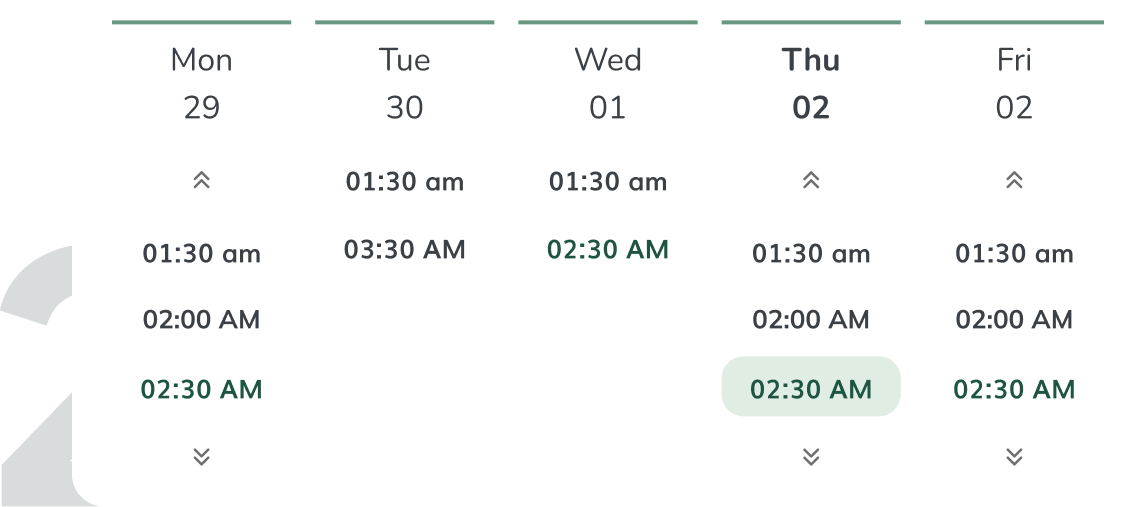 Schedule
Find the most suitable time for you, and we'll help you schedule it in.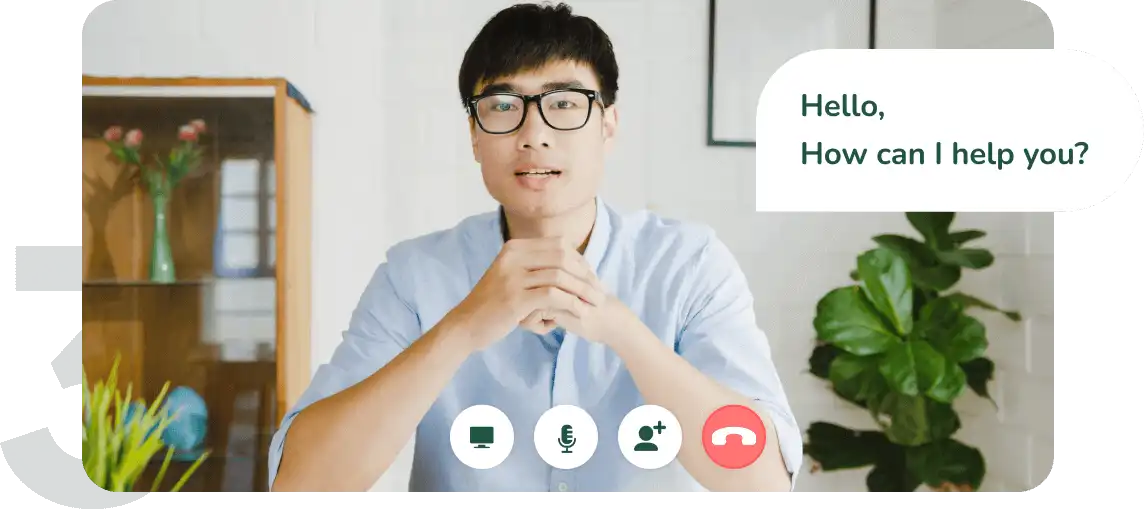 speak
Start your journey to a healthier, stronger & fitter you!
Clients feel
safe, supported & heard

with our Specialists
It was so easy to connect with my practitioner, someone who speaks my language, understands where I am from, and I can afford.
Rebecca Grey
I found comfort in knowing I am safe, and my information & calls with my practitioner are confidential. I shared, learned and healed.
Rebecca Grey
The Chearful wellbeing resources helped me learn about my own Mental Health and gave me strength through knowledge & awareness.
Client
I was so worried about whether I would find the right support, but Chearful made it easy, quick and all I had to focus on was getting better.
Dominic Ray
Being able to suggest the readings and wellbeing resources, confident that the information is based on research is a relief.
Practitioner
I saved time and was able to give more time to my client, using the tools online. It was wonderful to focus on my client and not worry about the admin.
Practitioner
Having the Intake form done before the first session was so useful and made that first client meeting so much more useful.
Practitioner
The video conferencing tool is on the platform, so I didn't need to worry about confidentiality.
User
Our Specialists are Internationally
Qualified & Registered
Anxiety Counseling in Sharjah
"In the midst of chaos, there is also opportunity." - Sun Tzu
In a world that never seems to pause, where life's demands constantly pull us in every direction, it's not uncommon to feel overwhelmed by anxiety. The bustling streets of Sharjah, while vibrant and exciting, can sometimes fuel the flames of unease. But here's the beauty of it all: In the midst of this chaos, there is an opportunity for healing, growth, and serenity. Welcome to Chearful, where our dedicated anxiety psychologists near you provide personalized counseling to help you find a sense of calm and fulfillment.
According to the research, approximately 17.7% of the Arab population may have depression, but stigma often prevents people from seeking help. This is concerning, especially given the high risk of mental health issues among vulnerable groups affected by conflict and war in the Middle East.
Anxiety can often feel like a storm brewing within, its thunderous thoughts echoing through our minds. Restlessness, sleepless nights, racing thoughts - these are the signs that anxiety may be knocking on your door. But remember, you don't have to face this tempest alone. Taking anxiety treatment is a courageous step towards a calmer, happier you.
The Importance of Seeking Professional Help
Seeking professional help for anxiety is a crucial step in regaining control of your life. Research has consistently demonstrated that individuals who engage in anxiety counseling experience significant improvements in their overall well-being. The right support can equip you with coping strategies, provide a safe space for expression, and guide you toward a life filled with serenity and joy.
At Chearful, we stand as a beacon of hope for those battling anxiety. Our team of the best anxiety counselors is dedicated to helping you navigate the complexities of anxiety disorders and find your way toward a brighter tomorrow. Just as nature finds balance in its rhythm, we believe that you too can find harmony within yourself.
What Sets Chearful Apart
You might wonder, "Why choose Chearful for anxiety counseling in Sharjah?" Here's what sets us apart:
Choose Your Guide:
At Chearful, you can select an anxiety practitioner who resonates with you. Our diverse, qualified anxiety practitioners are ready to support you on your unique journey to peace.
Guardians of Your Privacy:
Your trust in us is of utmost importance. Rest assured, all the information you share with our anxiety psychologists remains strictly confidential.
Online Therapy for Convenience:
In today's digital age, we understand the value of convenience. We offer online counseling for anxiety, ensuring you can receive support from the comfort of your own space.
Licensed and Certified Practitioners:
Our team comprises internationally qualified and certified and best anxiety counselors. You can have confidence that you're receiving care from experts dedicated to your well-being.
How to Book an Appointment with a counselor at Chearful?
Scheduling an appointment with an anxiety counselor at Chearful is a straightforward process. You can visit our website and book your session. Taking that first step towards a happier, anxiety-free life is just a click away.
The Journey Toward Serenity:
Anxiety may be a storm we face, but it doesn't have to define our lives. With the right support and guidance, you can find serenity even amid life's challenges. Just as nature perseveres through its seasons, you too can discover the strength within you to conquer anxiety. Take that first step towards a brighter tomorrow with Chearful, and let us illuminate your path to a happier, anxiety-free life.
Frequently Asked Questions(FAQ):
If you find yourself overwhelmed by anxiety, it's wise to consult with an anxiety counselor. These professionals specialize in helping individuals navigate the challenges of anxiety and can provide guidance and support on their journey towards calmness.
Anxiety counselors in Sharjah at Chearful are compassionate and experienced individuals dedicated to helping you overcome anxiety. They are more than professionals; they are your partners in healing. Their expertise lies in understanding and addressing various forms of anxiety to bring peace and balance back into your life.
Our anxiety psychologists near you offer a wide range of services tailored to your unique needs. These services may include individual therapy, group sessions, cognitive-behavioral therapy (CBT), mindfulness-based therapies, and more. The goal is to find the right approach that works best for you.
Anxiety counselors can help you by providing a safe, non-judgmental space to explore your feelings and thoughts. They offer evidence-based techniques to help you manage anxiety, develop coping strategies, and regain control over your life. Through therapy, you can learn to understand and navigate your anxiety triggers effectively.
If anxiety is interfering with your daily life, relationships, work, or overall well-being, it's a good sign that you should seek the guidance of an anxiety practitioner. Even if you're unsure, a consultation can help determine if anxiety counseling is the right step for you.
Yes, our practitioners at Chearful are experienced in addressing various forms of anxiety, including generalized anxiety disorder, social anxiety, panic disorder, phobias, and more. They tailor their approach to meet your specific needs, ensuring you receive personalized care.
Scheduling an appointment for anxiety counseling in Sharjah at Chearful is simple. Just reach out to us, and our friendly team will assist you in setting up a convenient time for your session. We aim to make the process as stress-free as possible.
Absolutely, your privacy is a top priority. All information shared with our anxiety psychologists is held in strict confidence, adhering to ethical and legal standards. You can feel secure in discussing your thoughts and feelings.
Yes, online counseling for anxiety can be highly effective. Cheerful offers online counseling for anxiety, providing a convenient and flexible way to receive support from the comfort of your own space. Many individuals have found significant relief and progress through online therapy.
Certainly, all our anxiety practitioners are licensed and certified professionals with the expertise needed to provide you with high-quality care. You can trust in their qualifications and dedication to your well-being.
During a session with an anxiety practitioner, you can expect a warm and compassionate environment where you can openly share your feelings and concerns. The anxiety practitioner will work with you to identify triggers, provide coping strategies, and offer guidance to help you manage your anxiety effectively. Each session is designed to support your unique journey toward a more peaceful and balanced life.