 Processing....
We've made it easy for you to find a wellbeing specialist
you can trust
search
Search for a specialist as per your preferences in just a few minutes.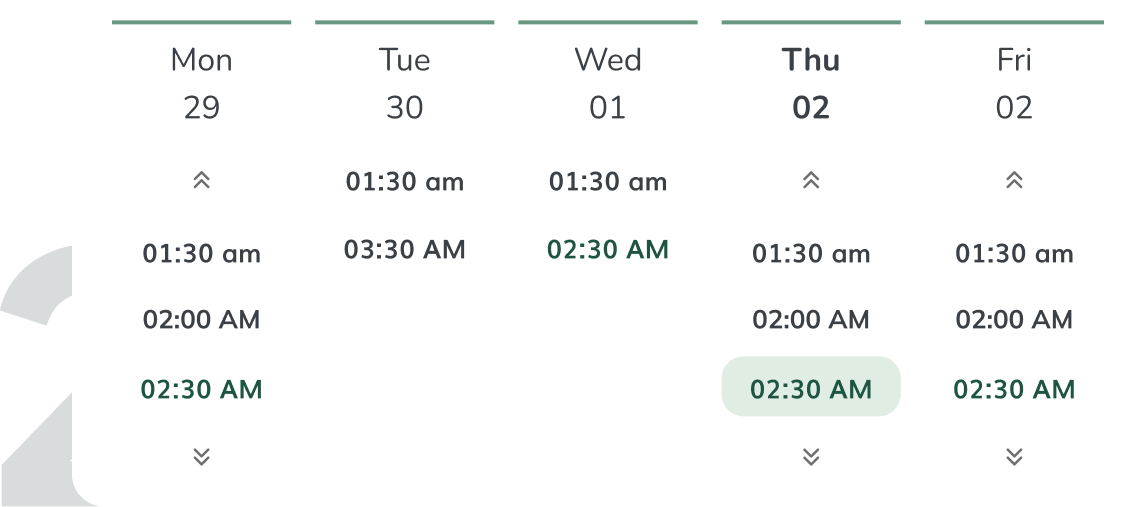 Schedule
Find the most suitable time for you, and we'll help you schedule it in.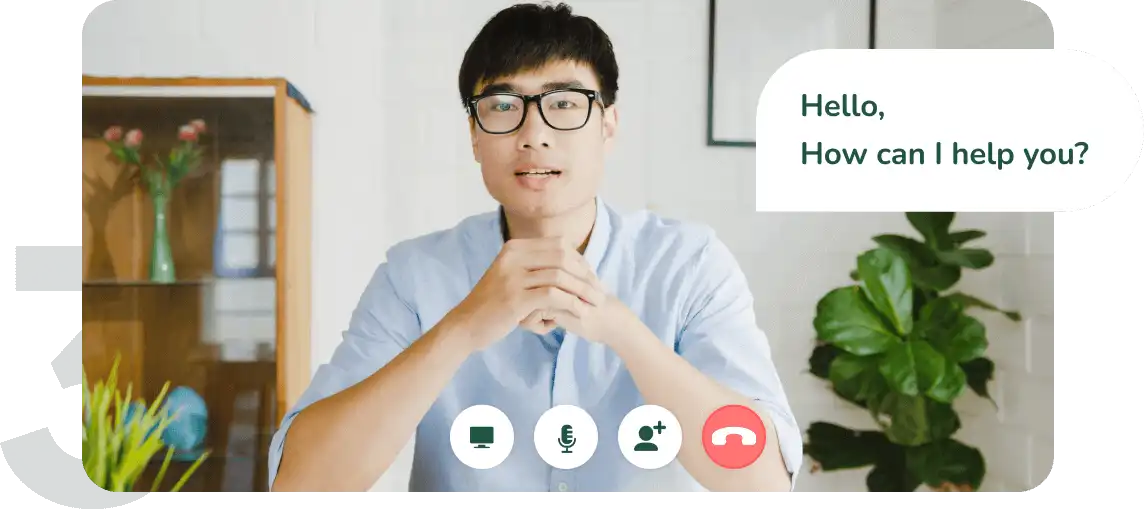 speak
Start your journey to a healthier, stronger & fitter you!
Clients feel
safe, supported & heard

with our Specialists
It was so easy to connect with my practitioner, someone who speaks my language, understands where I am from, and I can afford.
Rebecca Grey
I found comfort in knowing I am safe, and my information & calls with my practitioner are confidential. I shared, learned and healed.
Rebecca Grey
The Chearful wellbeing resources helped me learn about my own Mental Health and gave me strength through knowledge & awareness.
Client
I was so worried about whether I would find the right support, but Chearful made it easy, quick and all I had to focus on was getting better.
Dominic Ray
Being able to suggest the readings and wellbeing resources, confident that the information is based on research is a relief.
Practitioner
I saved time and was able to give more time to my client, using the tools online. It was wonderful to focus on my client and not worry about the admin.
Practitioner
Having the Intake form done before the first session was so useful and made that first client meeting so much more useful.
Practitioner
The video conferencing tool is on the platform, so I didn't need to worry about confidentiality.
User
Our Specialists are Internationally
Qualified & Registered
Depression Counseling in Doha
In the bustling city of Doha, life unfolds with its unique blend of challenges and triumphs. As we traverse the intricacies of modern living in this vibrant metropolis, it's crucial to acknowledge that emotional well-being is just as vital as physical health. Among the myriad of mental health concerns, depression often lurks in the shadows, affecting individuals and their relationships. The need for counseling in Doha, particularly for depression, is more pressing than ever.
Understanding the Landscape: Depression in Doha
Recent research conducted in Doha sheds light on a critical aspect of mental health – depression among individuals with Type 2 diabetes mellitus attending family medicine clinics. The findings were revealing, indicating that approximately 20.1% of the participants experienced depression, with the majority grappling with mild depression (70.8%). Moreover, a staggering 81.5% of the participants had uncontrolled diabetes mellitus. It was observed that male patients faced a higher risk of developing depression, while Doha was associated with a lower risk. Treatment with insulin-containing regimens also correlated with a reduced risk of depression. These statistics underscore the significance of addressing depression in Doha comprehensively.
Why Counseling for Depression Matters in Doha
Depression can cast a long shadow over one's life, affecting not only the individual but also their relationships, work, and overall quality of life. It's not a battle anyone should face alone. This is where depression counseling near you in Doha comes into play. Whether you're experiencing mild or severe depression, seeking professional guidance can be the first step towards healing.
Chearful's Depression counselors in Doha are equipped with the knowledge and experience to assist individuals in their journey towards recovery. They offer a safe and non-judgmental space for clients to express their thoughts and feelings. Our dedicated professionals use evidence-based approaches and therapies to help clients manage their depression, regain their sense of self, and rebuild their lives.
Services provided by depression practitioners extend beyond individual therapy. They can help with:
Relationship Issue:

Treatment Planning

Online Counseling

Support for Various Types of Depression:
Frequently Asked Questions (FAQ):
In case of Depression issues, a qualified counselor or therapist can provide guidance and support to navigate challenges.
If you or someone you know is experiencing depression, seeking help from Our chearful's experienced depression counselor in Doha is advisable.
Chearful's Depression counselors in Doha are trained and licensed professionals specialising in helping individuals manage and overcome depression.
Depression practitioners offer a range of services, including individual therapy, relationship counseling, treatment planning, and online counseling.
Depression counselors can help you by providing a safe and supportive space to discuss your feelings, develop coping strategies, and work towards recovery.
If you're experiencing persistent sadness, loss of interest, changes in appetite or sleep patterns, or difficulty concentrating, it's advisable to consult a depression practitioner.
Yes, the practitioners at Chearful are experienced in addressing various forms of depression and tailor their approach to your specific needs.
Scheduling an appointment with a depression counselor in Doha is easy. You can contact Chearful's counseling services to book a session.
Yes, your information is kept confidential as per professional ethics and legal standards.
Online therapy for depression has been found to be effective in many cases. It offers convenience and accessibility to individuals seeking support.
Yes, all depression practitioners at Chearful are licensed and certified professionals.
In a typical session, you can expect a safe and confidential environment where you can discuss your thoughts and feelings. The practitioner will work with you to develop coping strategies and set goals for your well-being.
In the vibrant city of Doha, where life's pace is ever-quickening, remember that your emotional well-being matters. chearful's Depression counseling is readily available, and seeking help is a courageous step toward healing and a brighter future. Reach out to experienced depression counselors in Doha at Chearful.