 Processing....
We've made it easy for you to find a wellbeing specialist
you can trust
search
Search for a specialist as per your preferences in just a few minutes.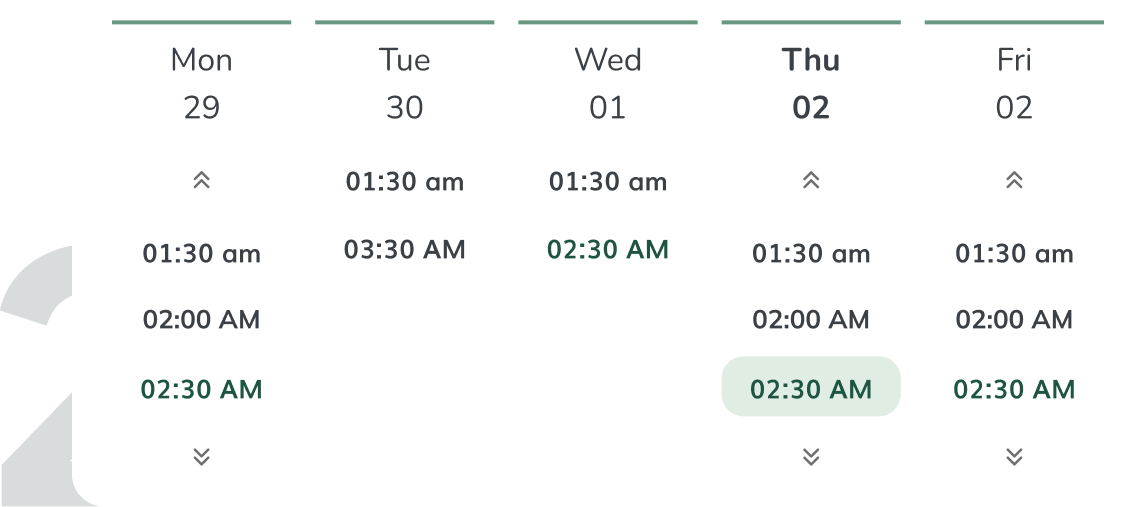 Schedule
Find the most suitable time for you, and we'll help you schedule it in.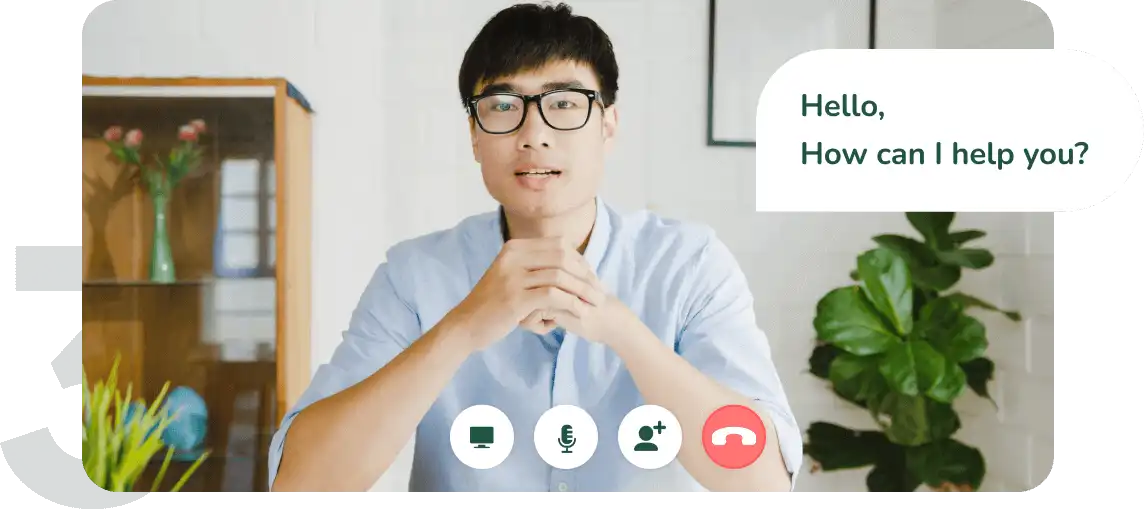 speak
Start your journey to a healthier, stronger & fitter you!
Clients feel
safe, supported & heard

with our Specialists
It was so easy to connect with my practitioner, someone who speaks my language, understands where I am from, and I can afford.
Rebecca Grey
I found comfort in knowing I am safe, and my information & calls with my practitioner are confidential. I shared, learned and healed.
Rebecca Grey
The Chearful wellbeing resources helped me learn about my own Mental Health and gave me strength through knowledge & awareness.
Client
I was so worried about whether I would find the right support, but Chearful made it easy, quick and all I had to focus on was getting better.
Dominic Ray
Being able to suggest the readings and wellbeing resources, confident that the information is based on research is a relief.
Practitioner
I saved time and was able to give more time to my client, using the tools online. It was wonderful to focus on my client and not worry about the admin.
Practitioner
Having the Intake form done before the first session was so useful and made that first client meeting so much more useful.
Practitioner
The video conferencing tool is on the platform, so I didn't need to worry about confidentiality.
User
Our Specialists are Internationally
Qualified & Registered
Trauma Counseling in Doha
Trauma is an increasingly prevalent issue in Doha, with more individuals facing the complex challenges it presents. In this article, we'll delve into what trauma is, why it's on the rise in Doha, and the crucial role that trauma counseling plays in helping individuals heal. Here, we'll introduce you to Cheerful, a team of experienced trauma practitioners, and address common questions about trauma counseling.
Trauma is an emotional response to distressing events or experiences that can have a lasting impact on an individual's mental well-being. In Doha, the incidence of trauma is increasing for various reasons.Trauma counseling is a vital resource in helping individuals navigate their traumatic experiences. It provides a safe and supportive environment for individuals to process their feelings, thoughts, and emotions related to trauma. Through counseling, individuals can develop coping strategies and regain a sense of control over their lives.
Recent research on traumatic cardiac arrests sheds light on the impact of trauma in the region. This study highlights that traumatic incidents often lead to cardiac arrests, underlining the severity of trauma-related health issues. Such findings underscore the need for comprehensive trauma counseling services to address the psychological aftermath of these events.
Why Doha Needs Trauma Counseling for Anxiety
Anxiety is a common consequence of trauma, and addressing it is crucial. Trauma counseling plays a pivotal role in helping individuals cope with anxiety resulting from traumatic experiences. By offering strategies for managing anxiety, Chearful counseling aids in the healing process and enhances overall well-being.
Cheerful is your trusted partner in overcoming trauma and anxiety. Our team comprises experienced trauma practitioners who are well-versed in addressing a wide range of trauma-related issues. We offer Trauma counseling near you, with multiple locations across Doha and provide online counseling for Trauma for your convenience. Our practitioners are among the best Trauma counselors in the region, ensuring that you receive the highest level of care.
Frequently Asked Questions (FAQ):
In case of trauma, it's advisable to seek help from Chearful's trauma counselors or practitioners.
Our Trauma counselors are professionals trained to assist individuals in dealing with the emotional and psychological effects of trauma.
Trauma practitioners at chearful offer a range of services, including individual counseling, group therapy, and support for various trauma-related issues.
Our Trauma counselors provide a safe space to discuss your feelings, develop coping strategies, and guide you towards healing.
If you're experiencing distress, anxiety, or emotional turmoil due to a traumatic event, it's advisable to consult a trauma practitioner at chearful.
Yes, our practitioners at Cheerful have extensive experience in addressing various types of trauma.
Scheduling an appointment with a trauma counselor at Chearful is easy; you can book online or contact our offices directly.
Yes, client confidentiality is a top priority in trauma counseling, and your information is protected.
Yes, online therapy for trauma can be highly effective, providing flexibility and accessibility to individuals in need.
Yes, all our trauma practitioners are licensed and certified professionals with extensive training in trauma counseling.
In a typical session, you can expect a safe and empathetic environment where you'll discuss your experiences, feelings, and work towards healing.
Trauma counseling is a crucial resource for individuals in Doha facing the challenges of trauma and anxiety. Chearful, with its experienced team of trauma practitioners, is dedicated to providing the support needed to heal and regain control over one's life. If you or someone you know is dealing with trauma, don't hesitate to seek help and embark on the journey to healing and recovery.