 Processing....
We've made it easy for you to find a wellbeing specialist
you can trust
search
Search for a specialist as per your preferences in just a few minutes.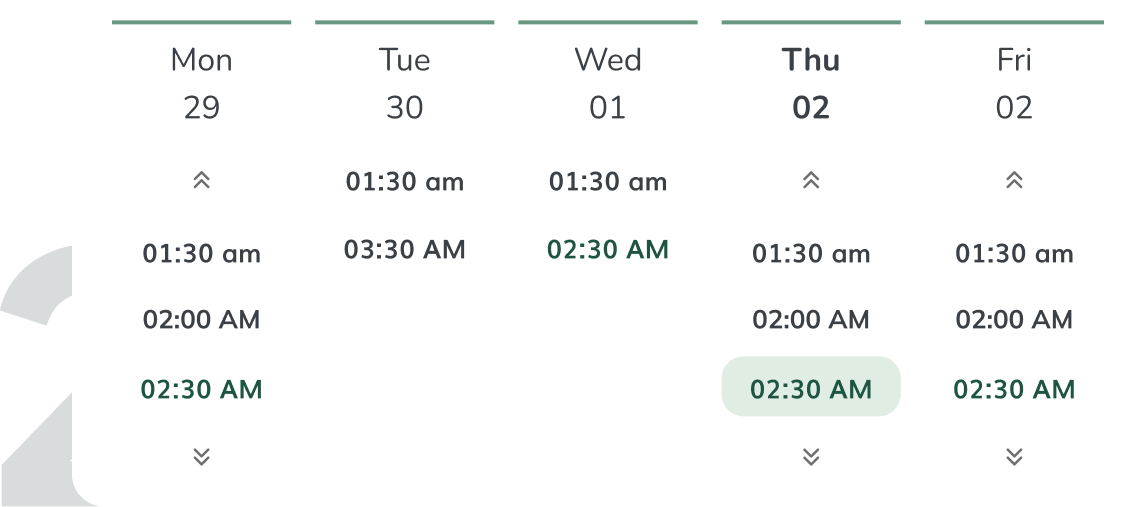 Schedule
Find the most suitable time for you, and we'll help you schedule it in.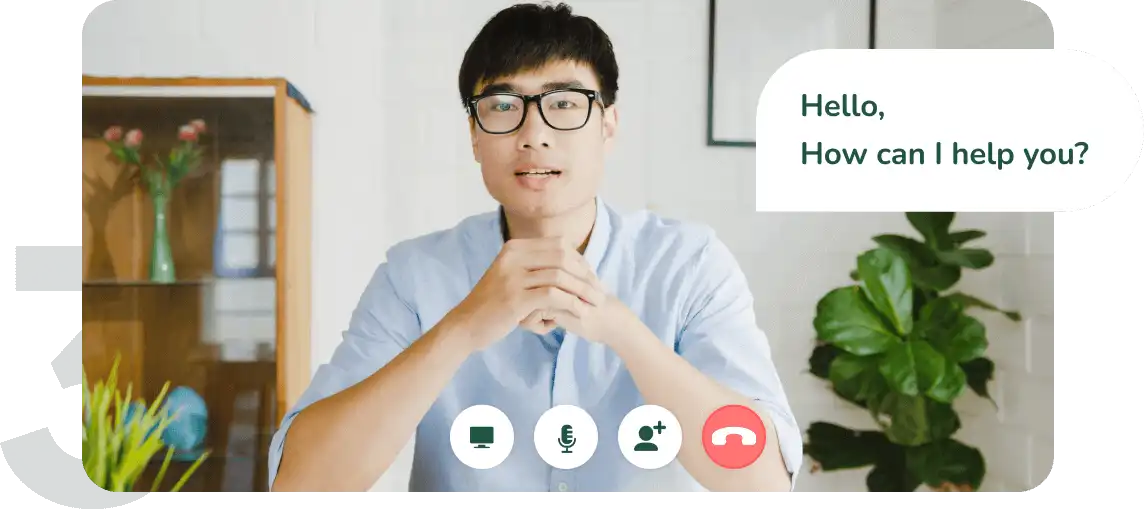 speak
Start your journey to a healthier, stronger & fitter you!
Clients feel
safe, supported & heard

with our Specialists
It was so easy to connect with my practitioner, someone who speaks my language, understands where I am from, and I can afford.
Rebecca Grey
I found comfort in knowing I am safe, and my information & calls with my practitioner are confidential. I shared, learned and healed.
Rebecca Grey
The Chearful wellbeing resources helped me learn about my own Mental Health and gave me strength through knowledge & awareness.
Client
I was so worried about whether I would find the right support, but Chearful made it easy, quick and all I had to focus on was getting better.
Dominic Ray
Being able to suggest the readings and wellbeing resources, confident that the information is based on research is a relief.
Practitioner
I saved time and was able to give more time to my client, using the tools online. It was wonderful to focus on my client and not worry about the admin.
Practitioner
Having the Intake form done before the first session was so useful and made that first client meeting so much more useful.
Practitioner
The video conferencing tool is on the platform, so I didn't need to worry about confidentiality.
User
Our Specialists are Internationally
Qualified & Registered
Navigating the Stressors of Jeddah: The Call for Counseling in Jeddah
Stress has become an unwelcome companion in our bustling modern lives, and Jeddah is no exception. The demanding pace of city life, work pressures, and personal challenges have contributed to a significant rise in stress levels among its residents. In this vibrant city, the need for counseling services to combat stress has never been more apparent.
Understanding Stress in Jeddah: Research Insights
Recent research in Jeddah highlights the pressing need for stress counseling in the region. Out of 800 participants, 43.5% experienced frequent stress-related symptoms, while 65.2% reported that stress negatively impacted their well-being. Work-related pressures (54.8%) and financial concerns (38.9%) were the primary stressors. This complex issue affects various aspects of residents' lives.
Moreover, 57.3% considered seeking professional help for stress, but 37.8% were concerned about the associated stigma, emphasizing the necessity of destigmatizing Anxiety counseling in Jeddah.
Chearful: Your Solution for Stress Counseling
In the face of surging stress levels, Chearful, with its team of seasoned counselors, plays a pivotal role in addressing stress-related challenges in Jeddah. Our experts excel in stress counseling, offering tailored support for issues like work-related stress, financial worries, family conflicts, and health concerns. Our compassionate approach creates a secure and non-judgmental space for clients to explore stressors and develop effective coping strategies. If you're looking for stress counseling near you, Chearful is your go-to source for stress treatment with some of the best stress counselors and stress psychologists in Jeddah. Our online counseling for stress ensures accessible support for those in need.
Frequently Asked Questions (FAQ)
When dealing with stress in Jeddah, it's advisable to consult professional counselors who specialize in stress management.
Stress practitioners provide a range of services, including stress assessment, counseling sessions, and techniques to manage stress effectively.
Stress counselors offer personalised guidance to help you identify the sources of stress, develop coping strategies, and regain control over your life.
If you frequently experience stress-related symptoms that affect your daily life, relationships, or work, it's advisable to seek the help of a stress practitioner at Chearful for better experience.
Yes, Chearful's practitioners have extensive experience in handling various stressors, ensuring that you receive expert guidance tailored to your specific situation.
Scheduling an appointment with a stress counselor at Chearful is easy. You can contact our team through our website or helpline to book a convenient time slot.
Yes, your privacy is a top priority. All information shared with our counselors is strictly confidential, ensuring a safe and trust-based counseling experience.
Yes, online therapy for stress has been proven to be effective. Chearful offers online counseling sessions, providing flexibility and accessibility to those in need.
Absolutely, all our stress practitioners are licensed and certified professionals with extensive training in stress management and counseling.
During a session, you can expect a supportive and empathetic environment where you can openly discuss your stressors. The practitioner will work with you to identify strategies to manage and reduce stress.
Stress is a prevalent challenge in Jeddah, affecting residents from all walks of life. However, with organizations like Chearful offering expert counseling services, individuals in Jeddah have access to the support they need to manage and overcome stress. Don't let stress take control of your life; seek the guidance of experienced stress counselors to regain your peace and well-being.