 Processing....
We've made it easy for you to find a wellbeing specialist
you can trust
search
Search for a specialist as per your preferences in just a few minutes.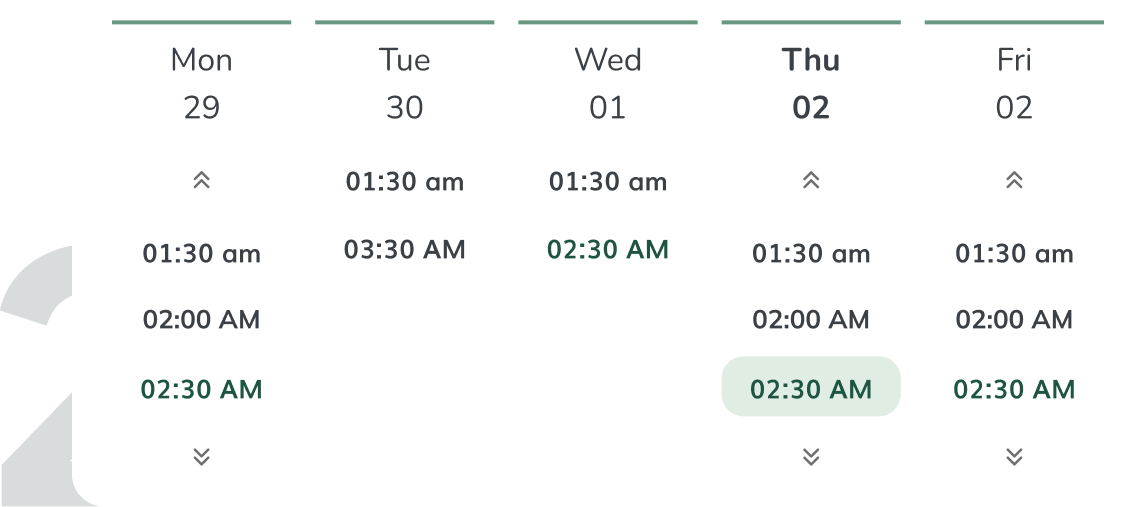 Schedule
Find the most suitable time for you, and we'll help you schedule it in.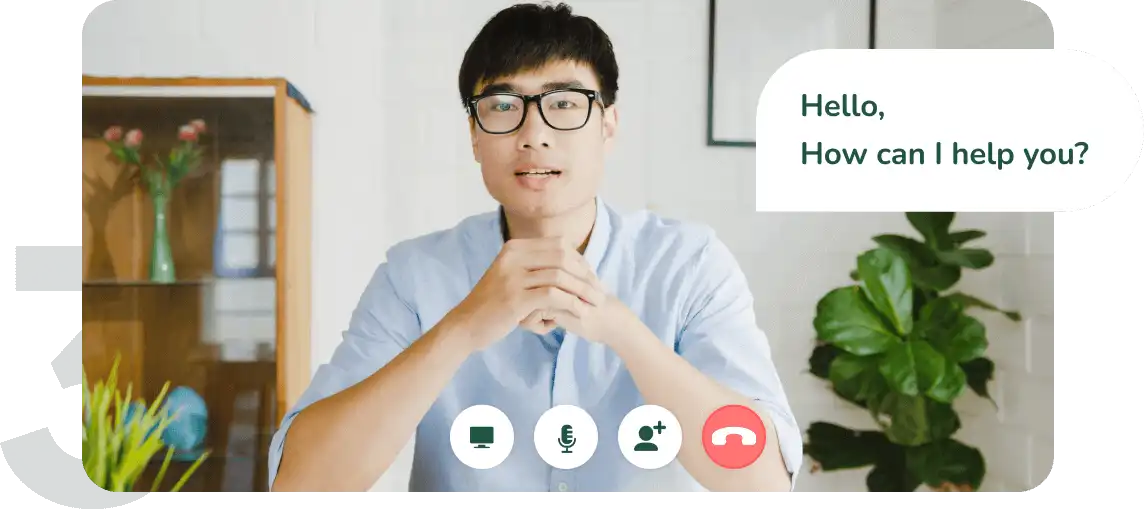 speak
Start your journey to a healthier, stronger & fitter you!
Clients feel
safe, supported & heard

with our Specialists
It was so easy to connect with my practitioner, someone who speaks my language, understands where I am from, and I can afford.
Rebecca Grey
I found comfort in knowing I am safe, and my information & calls with my practitioner are confidential. I shared, learned and healed.
Rebecca Grey
The Chearful wellbeing resources helped me learn about my own Mental Health and gave me strength through knowledge & awareness.
Client
I was so worried about whether I would find the right support, but Chearful made it easy, quick and all I had to focus on was getting better.
Dominic Ray
Being able to suggest the readings and wellbeing resources, confident that the information is based on research is a relief.
Practitioner
I saved time and was able to give more time to my client, using the tools online. It was wonderful to focus on my client and not worry about the admin.
Practitioner
Having the Intake form done before the first session was so useful and made that first client meeting so much more useful.
Practitioner
The video conferencing tool is on the platform, so I didn't need to worry about confidentiality.
User
Our Specialists are Internationally
Qualified & Registered
Trauma Counseling in Sharjah
"Out of difficulties grow miracles." – Jean de La Bruyère
Trauma can shroud our lives in darkness, making every step forward seem like a Herculean task. Yet, it's often in these darkest moments that we find our greatest strength and resilience. According to the research, trauma represents a significant healthcare concern in the United Arab Emirates, ranking as the second most prevalent cause of mortality. Also, Dubai's Rashid Hospital trauma centre sees 166,000 annual cases, especially in winter with more accidents, emphasizing the need for trauma treatment and support.
But it's crucial to remember that healing is possible. In the vibrant city of Sharjah, there's a ray of hope shining through the clouds – Chearful, a trusted trauma counseling in Sharjah service dedicated to guiding you towards the path of recovery.
Trauma and Its Impact on Mental Health:
Trauma comes in many forms, from a distressing event to chronic stress or abuse. It leaves invisible scars that can manifest as anxiety, depression, or even post-traumatic stress disorder (PTSD). These emotional wounds can disrupt our daily lives, relationships, and overall well-being.
Discover our blog to gain valuable insights into when therapy becomes an essential form of support. Our articles delve into comprehending trauma and discovering effective strategies to manage it, offering guidance throughout your mental well-being journey.
Seeking Professional Help for Trauma:
In times of turmoil, seeking professional help is not a sign of weakness but a courageous step towards healing. Trauma practitioners provide a safe space where you can unpack your feelings, fears, and memories. It empowers you to process trauma, build resilience, and ultimately reclaim your life.
Meet Chearful: A Trusted Trauma Counseling Service in Sharjah:
Chearful stands as a beacon of hope for those navigating the challenging journey of trauma recovery. With a warm and compassionate approach, their experienced counselors are committed to guiding you through the healing process. Their mission is to help you find your inner strength, much like a sapling pushing through the cracks in concrete to reach the sun.
The Benefits of Choosing Chearful for Trauma Counseling in Sharjah:
Choosing Chearful means choosing a path to healing that is customized to your unique needs. They offer a range of counseling approaches, including cognitive-behavioral therapy, EMDR (Eye Movement Desensitization and Reprocessing), and mindfulness techniques. This variety ensures that you receive the care that suits you best, just as the diverse beauty of nature offers something for everyone.
Types of Trauma Counseling Services Offered by Chearful:
Chearful's trauma counseling services are designed to address a wide spectrum of trauma, from acute incidents to complex, long-standing experiences. They provide individual counseling, group therapy, and family counseling, recognizing that healing often involves not just the individual but their support system as well.
The Qualifications and Expertise of Chearful's Trauma Counsellors:
At Chearful, you will be in the capable hands of highly trained and empathetic best trauma counselors. Each counselor possesses the knowledge and expertise needed to guide you on your healing journey. Just as the trees in a forest support one another, Chearful's team is dedicated to supporting you.
How to Schedule an Appointment with Chearful:
Scheduling an appointment with Chearful is a straight forward process. You can visit our website to book a session at your convenience. The journey to healing begins with a single step, and Chearful is here to walk alongside you.
Just as a flower blooms after a storm or a river carves its path through rocky terrain, you too can overcome trauma and thrive. With Chearful's trauma counseling in Sharjah, you are not alone on this journey. Remember, "Out of difficulties grow miracles," and Chearful is here to help you discover yours. Take the first step today, and let the healing begin.
Frequently Asked Questions (FAQ):
You're taking a positive step by seeking help. Trauma psychologists near you are the right professionals to consult. They're trained to assist you in navigating the challenges and emotions that trauma brings.
These compassionate individuals are experts in the field of trauma recovery. They are trained to listen, empathize, and guide you toward healing. They're like trusted friends on your journey to recovery.
Trauma practitioners offer a range of services tailored to your needs, including individual counseling, group therapy, and family support. They're your companions on the path to recovery.
Trauma counselors provide a safe space for you to explore your feelings, thoughts, and memories. They equip you with coping strategies, helping you regain control over your life.
If you're experiencing distress, anxiety, or recurring thoughts related to a traumatic event, it's a sign to reach out. Trauma practitioners can help you process these emotions and find peace.
Absolutely, the trauma counselors at Chearful have the experience and knowledge to address various forms of trauma, ensuring you receive the support you need.
Scheduling an appointment is simple. Visit Chearful's website or give them a call. They're ready to accommodate your schedule and take that crucial first step with you.
Yes, your privacy is a top priority. What you share with your trauma counselor is held in strict confidence, creating a safe space for your healing journey.
Online counseling for trauma has proven to be highly effective. It offers convenience and accessibility while maintaining the same level of care and professionalism.
Yes, the trauma practitioners at Chearful are licensed and certified professionals. You can trust in their expertise and commitment to your well-being.
During a session, you can expect a warm, empathetic conversation. Your trauma practitioner will listen, offer guidance, and work with you to develop coping strategies. It's a safe space to heal and grow.