 Processing....
We've made it easy for you to find a wellbeing specialist
you can trust
search
Search for a specialist as per your preferences in just a few minutes.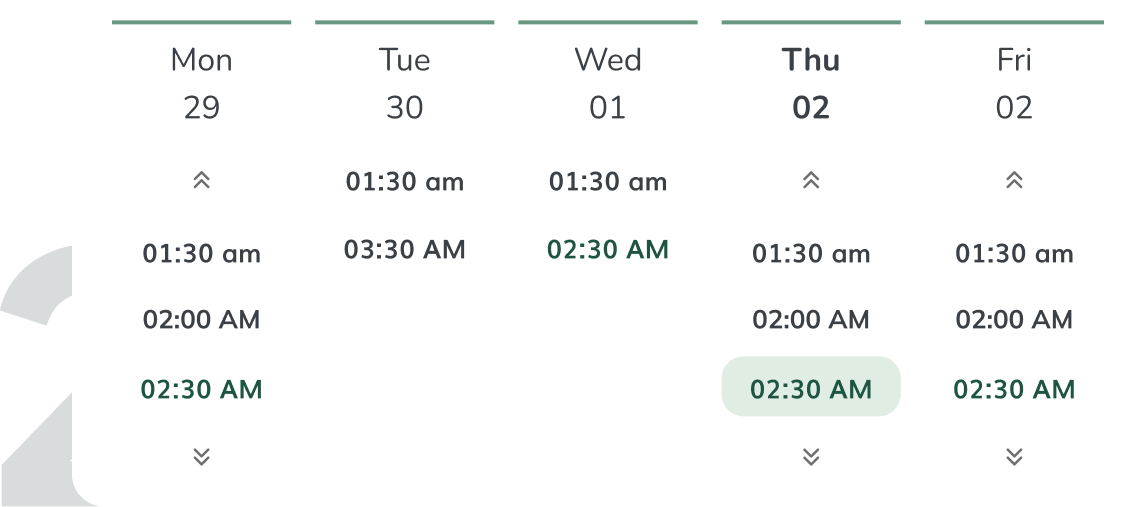 Schedule
Find the most suitable time for you, and we'll help you schedule it in.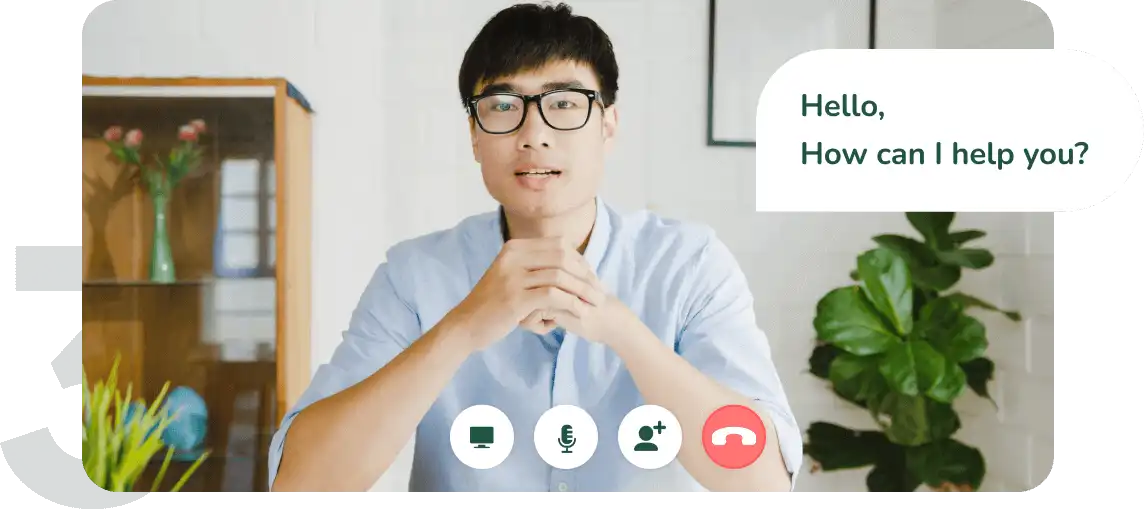 speak
Start your journey to a healthier, stronger & fitter you!
Clients feel
safe, supported & heard

with our Specialists
It was so easy to connect with my practitioner, someone who speaks my language, understands where I am from, and I can afford.
Rebecca Grey
I found comfort in knowing I am safe, and my information & calls with my practitioner are confidential. I shared, learned and healed.
Rebecca Grey
The Chearful wellbeing resources helped me learn about my own Mental Health and gave me strength through knowledge & awareness.
Client
I was so worried about whether I would find the right support, but Chearful made it easy, quick and all I had to focus on was getting better.
Dominic Ray
Being able to suggest the readings and wellbeing resources, confident that the information is based on research is a relief.
Practitioner
I saved time and was able to give more time to my client, using the tools online. It was wonderful to focus on my client and not worry about the admin.
Practitioner
Having the Intake form done before the first session was so useful and made that first client meeting so much more useful.
Practitioner
The video conferencing tool is on the platform, so I didn't need to worry about confidentiality.
User
Our Specialists are Internationally
Qualified & Registered
Trauma COUNSELING IN DUBAI
When life's journey leads us through unexpected and challenging experiences, emotional wounds can be overwhelming. Trauma counseling, in various forms, affects individuals differently, but you don't have to carry the burden alone. At Chearful, we understand the profound impact of trauma counseling and are here to support you on your path to healing.
Empowering Trauma Survivors: Counseling for Emotional Recovery in Dubai
Dubai's Rashid Hospital's trauma center(CLICK) has seen a substantial rise in annual patient numbers, reaching 166,000 cases per year. This surge, especially evident in the winter months with increased road accidents and trauma-related incidents, underscores the growing importance of counseling for trauma patients in Dubai. These individuals often grapple not only with physical injuries but also significant psychological distress, including anxiety, depression, and PTSD. Trauma treatment and counseling play a crucial role in addressing these emotional challenges, providing essential support for holistic healing.
Explore our blog for valuable insights into when therapy becomes a necessary means of support. From understanding trauma to finding effective ways to cope, our articles provide guidance on your mental health journey.
Understanding trauma
Trauma can strike unexpectedly, stemming from situations that make us feel frightened, threatened, humiliated, or powerless. It can result from one-time events or ongoing circumstances, and it can manifest as emotional scars that linger long after the traumatic moment has passed. For many, trauma remains like a relentless tune playing in the background of life, affecting thoughts, feelings, and behaviors.
The Road to Recovery
Recovery from trauma is a unique journey for each individual. Seeking help is a courageous step towards healing, and this is where Chearful skilled trauma counselors come into play. They offer a safe and compassionate space for you to share your experiences and emotions, free from judgment. Through evidence-based techniques, therapy helps individuals process trauma, regain control over their lives, and build resilience.
At Chearful, our dedicated team of experienced trauma practitioners in Dubai is committed to providing personalized trauma counseling tailored to your specific needs. We understand the significance of confidentiality and offer a secure environment where you can freely share your thoughts and emotions. Whether you prefer in-person sessions or the convenience of online counseling for trauma near you, our licensed and certified professionals are here to support you on your journey to recovery. Trauma doesn't have to define your life; take the first step towards healing with Chearful, and rediscover your inner strength with the best trauma counselors in Dubai for lasting peace of mind.
FAQ: Trauma Counseling at Chearful
If you've experienced trauma, consulting a trauma counselor near you is a wise choice. They are professionals trained to help individuals navigate the challenges associated with traumatic experiences.
Our trauma counselors at Chearful are licensed and certified professionals with extensive experience in trauma therapy. They provide a safe and supportive environment for individuals seeking help.
Our trauma practitioners offer a range of services, including individual therapy, group therapy, and online counseling for trauma. They use evidence-based approaches to help individuals heal from trauma.
Trauma counselors help by providing a safe space to process your trauma, teaching coping strategies, and guiding you toward healing and recovery.
If you're experiencing symptoms of trauma, such as flashbacks, nightmares, or difficulty functioning in daily life, it's a good indicator that you should seek help from a trauma practitioner.
Yes, our practitioners have experience in dealing with various types of trauma, ensuring that you receive tailored care that addresses your specific needs.
Absolutely, your privacy is of utmost importance to us. Your sessions with our trauma counselors are confidential, and your information is protected.
Yes, online therapy for trauma has proven to be effective in helping individuals heal and recover. Our online counseling services for trauma offer the same level of care and support as in-person sessions.
Absolutely, all our trauma practitioners are licensed and certified professionals, ensuring that you receive the highest quality care.
In a typical session, you can expect a safe and non-judgmental environment. Your trauma practitioner will help you explore your feelings and experiences, provide coping strategies, and guide you on your journey to recovery.